Southern Baptists Vote to Name Abuse as Grounds for Expelling Churches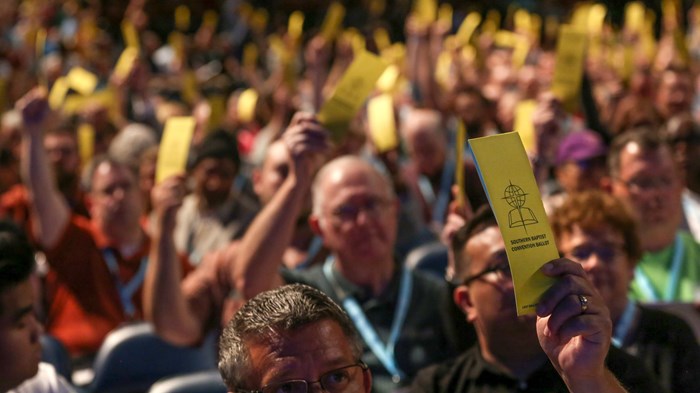 Image: Van Payne / Baptist Press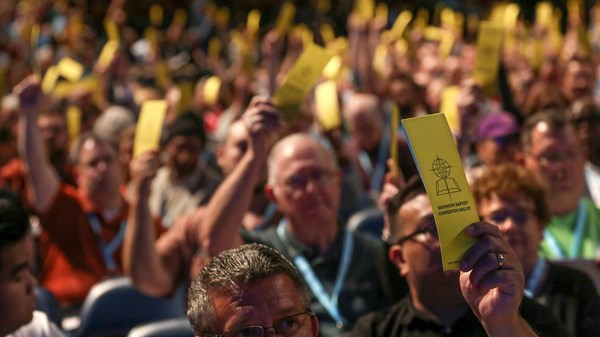 Southern Baptists Vote to Name Abuse as Grounds for Expelling ...
Southern Baptists approved a pair of proposals to strengthen their position against abuse—incremental changes to address the issue that has loomed large over the denomination and dominated conversation at this year's annual meeting in Birmingham, Alabama.
The problem is a big one, embedded in a culture of neglect in their churches and institutions for years, Southern Baptist Convention (SBC) leaders acknowledged in a 52-page report released this week.
The most-anticipated business at its namesake gathering came on Tuesday evening, as 8,000 SBC messengers voted to add a bylaws line and new committee structure to deal with churches that mishandle abuse.
The denomination also passed a resolution to declare all sexual abuse "unquestionably sinful," with top leaders offering harsh condemnation of inadequate responses and supporting legal efforts that allow churches and individuals to come forward with allegations.
Under its existing policy, the SBC can opt to cut ties with churches that show a disregard for victims of abuse, since caring for the abused comes up in its required statement of faith, the Baptist Faith and Message.
But faced with dozens of accounts of abusive pastors and cover-ups—most prominently reported by the Houston Chronicle this year—the nation's largest Protestant body wanted to make that stance clearer and name abuse in its bylaws as grounds for being deemed "not in friendly cooperation" with the SBC.
The move passed by an overwhelming majority, yellow cards flashing across the arena, but will require another two-thirds majority vote in 2020 before the language is amended to require cooperating churches "not act in a manner inconsistent with the convention's ...
06/12/2019