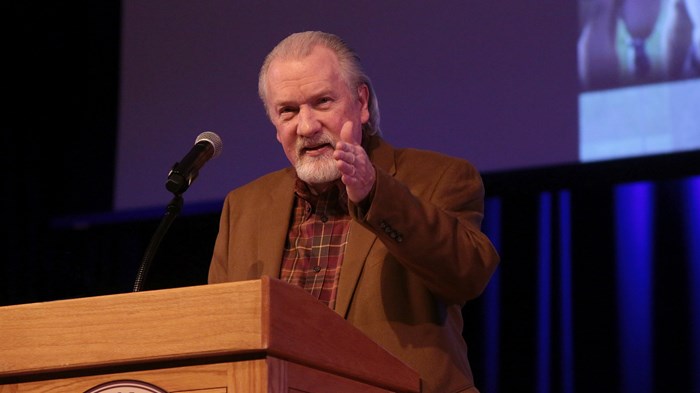 Image: Courtesy of Taylor University
Taylor University announced yesterday morning that its president, Paul Lowell Haines, is resigning at the end of the summer.
After three years at the helm of the nondenominational Christian college, his departure comes on his own accord and despite continued support from the university's board of trustees, according to Taylor's announcement. Haines—a longtime lawyer, former board member, and Taylor alumnus—cited "God's new purpose and direction" for his family as reason for leaving. Taylor has yet to name an interim president to serve as his successor.
The news follows a school year that began with the largest incoming class in history at the Upland, Indiana, campus and ended with its most prominent commencement speaker, Vice President Mike Pence.
Despite the controversy over Haines selecting the former Indiana governor to speak at graduation, officials say they do not see it as the cause for his departure. Haines has declined to elaborate on his ...
1