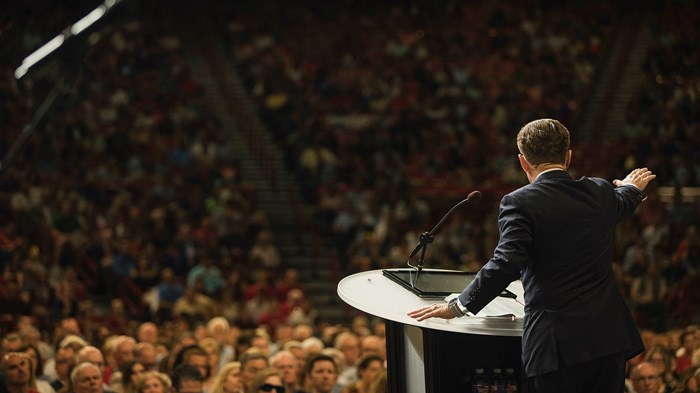 Image: Cross Church / Baptist Press
A boost in giving—up to $11.8 billion total—and major church growth in Texas was not enough to fend off more than a decade of declines among the Southern Baptist Convention last year.
The nation's biggest Protestant denomination isn't as big as it used to be, according to its Annual Church Profile (ACP), released today. Membership fell to 14.8 million in 2018—its first time below 15 million since 1989 and the lowest it's been since 1987.
"Facts are our friends, even when the facts themselves are unfriendly," said new Southwestern Baptist Theological Seminary President Adam Greenway. "Heartbreaking to see these ACP declines. We must do better as Southern Baptists. God help us."
Compiled by LifeWay Christian Resources, the ACP is based on self-reported data from about three-fourths of SBC churches, so it's not a comprehensive picture but is still used to capture overall trends in the denomination. For more than 10 years, the ...
1