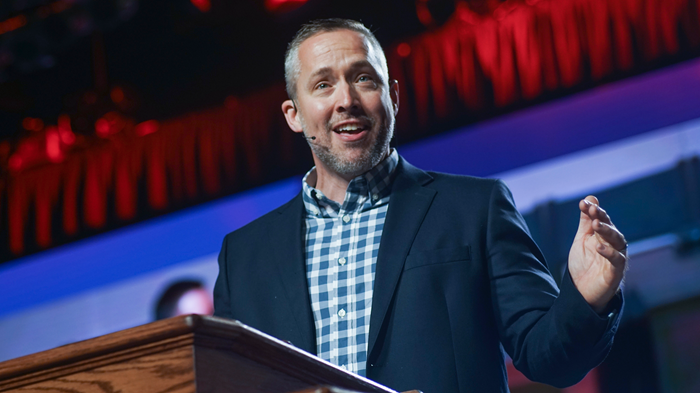 Image: Bill Bangham / Southern Baptist Convention
J. D. Greear stepped out of the 2016 election for president of the Southern Baptist Convention (SBC) in the third round of voting. But today, it only took one ballot for thousands of delegates to elect him to the helm.
Greear, a 45-year-old whose North Carolina megachurch has become a missions juggernaut, beat out former seminary head and SBC statesman Ken Hemphill by a margin of 69 percent to 31 percent at the 2018 annual meeting in Dallas, becoming the denomination's youngest president in 37 years.
Several pastors and fellow leaders cheered his election, saying Greear's victory signals a "new day in the SBC" and leaves them "optimistic about the future."
Hemphill tweeted out his congratulations shortly after Tuesday's announcement, saying that Greear will make a "fine president."
Though the position is largely a symbolic, visionary leadership role—SBC churches are autonomous, and much of the major denominational decision-making happens ...
1