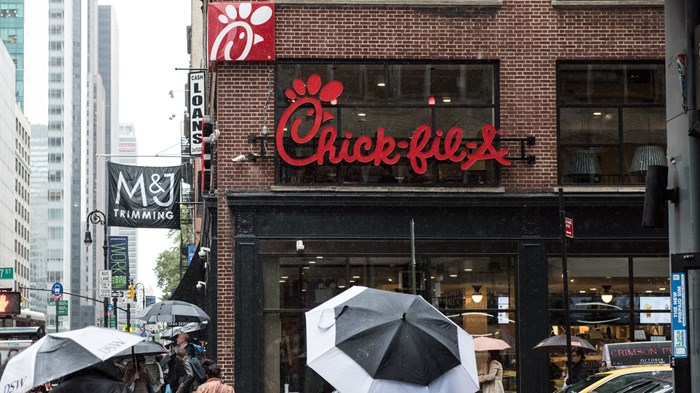 Image: Andrew Renneisen / Getty Images
Chick-fil-A has announced plans to end charitable giving to Christian organizations—including the Salvation Army and the Fellowship of Christian Athletes (FCA)—amid concern over LGBT backlash as the popular Christian-owned business expands beyond the US.
The strategic shift has disappointed evangelicals who admired the chain's stance and leaders at Salvation Army, who say its outreach supports members of the LGBT population facing homelessness and poverty.
"There's no question we know that, as we go into new markets, we need to be clear about who we are," Chick-fil-A President and Chief Operating Officer Tim Tassopoulos told the site Bisnow on Monday. "There are lots of articles and newscasts about Chick-fil-A, and we thought we needed to be clear about our message."
Chick-fil-A—the country's third largest fast-food chain, behind McDonald's and Starbucks—has been blocked from opening new locations in the San Antonio and ...
1