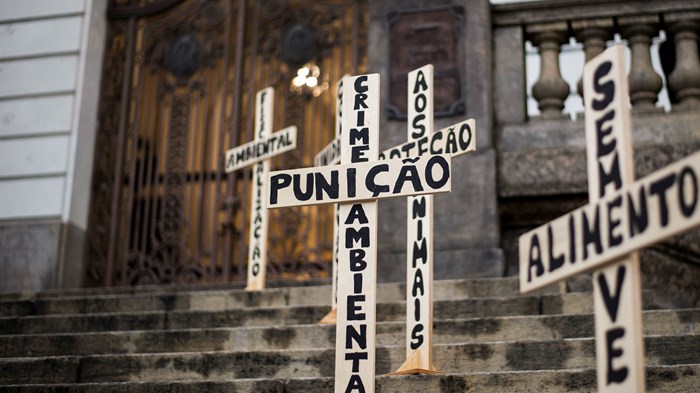 Image: Bruna Prado / Getty Images
Fires in the Amazon come every year during dry season, but reports indicated that this year's were particularly severe, some saying the worst in a decade. While international attention turned toward the burning rainforest in August, the Christian community in Brazil was divided in its reaction.
Now, the Catholic Church will revisit its environmental concerns in the region as 100 bishops meet at the Vatican's Synod for the Amazon, starting Sunday.
Amid rising global climate concerns, the fires have drawn scrutiny toward Brazilian president Jair Bolsonaro, whose pro-business policies were said to be responsible for spurring an uptick in farmers' and loggers' slash-and-burn efforts across the world's largest rainforest.
The conservative, populist politician initially dismissed the outcry before political pressure led him to declare a 60-day ban on land-clearing fires in late August—but not before Catholic authorities in Brazil criticized Bolsonaro's ...
1