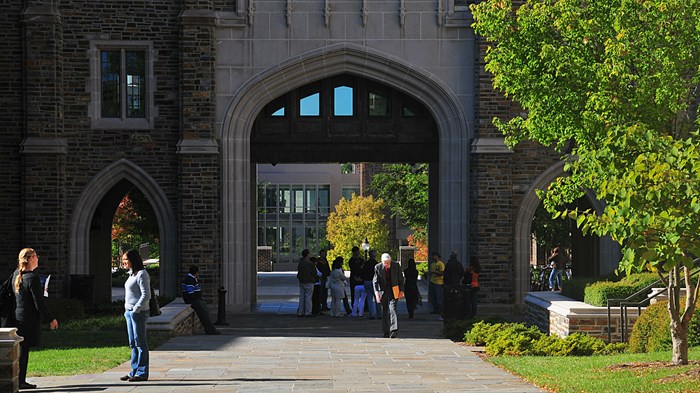 Duke University's student government has denied the Christian organization Young Life official status as a student group on campus, citing its policy on sexuality.
The decision by the Duke Student Government Senate on Wednesday comes amid ongoing clashes nationwide between religious student groups and colleges and universities that have added more robust nondiscrimination policies.
Young Life, like many evangelical groups, regards same-sex relations as sinful. Its policy forbids non-celibate LGBTQ staff and volunteers from holding positions in the organization.
The student newspaper the Duke Chronicle reported Thursday that the student government senate unanimously turned down official recognition for the Young Life chapter, because it appeared to violate a guideline that every Duke student group include a nondiscrimination statement in its constitution.
Young Life, which is based in Colorado Springs, is a 78-year-old organization with a mission to introduce adolescents to Christianity ...
1