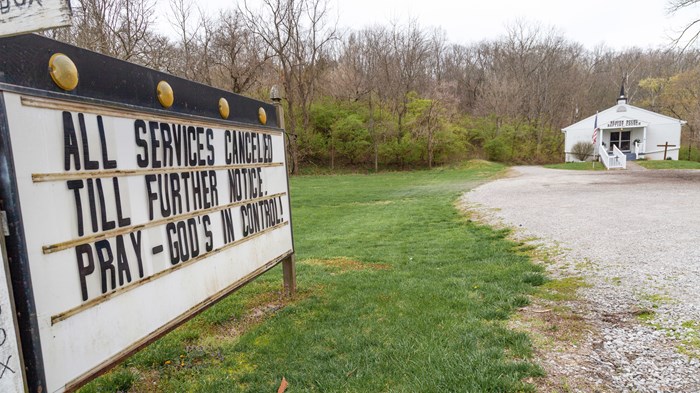 Ninety-three percent of Protestant churches are closed in America, for fear of spreading COVID-19. Religious liberty advocates are worried about the other seven percent.
The few churches touting First Amendment freedom while defying emergency stay-at-home orders may do lasting damage to the arguments for religious liberty, according to experts like Luke Goodrich, senior counsel with the Becket Fund for Religious Liberty.
"We have to be able to distinguish between real threats and mere shadows," Goodrich said. "Stoking conflict and grandstanding about things that aren't real threats isn't helpful. It's like crying wolf. It deadens society to the real religious conflicts that are at hand."
Goodrich has a robust view of religious liberty. He believes that even unpopular minorities should be allowed to practice their faith free from government intrusion and has made the argument successfully to the Supreme Court in some of the most important cases of ...
1