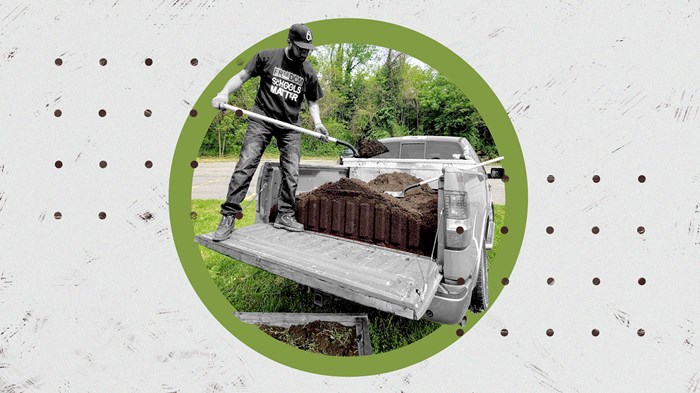 Image: Illustration by Mallory Rentsch / Photo: Courtesy of Black Church Food Security Network
Some would have seen nothing but a lawn around the black Baptist church in Baltimore, but pastor Heber Brown III had a grander vision—a garden space to minister to people's physical hunger.
Ten years later, that garden is bearing fruit in a time of need. The Black Church Food Security Network—which was once just 1,500 square feet of grass and a pastor's dream—has grown to involve 50 congregations across the United States, each using their resources and connections to bring fresh produce from "soil to sanctuary."
"There is a deep and long history of African American church leaders and Christian congregations that have engaged the issue of agriculture as a pathway to empowerment," Brown told Christianity Today. "I wanted to do something in addition to prayer and Scripture to meet this need that I was seeing in our congregation."
Christian food ministries are stretching to their limits to meet the needs of 2020. The COVID-19 pandemic, ...
1