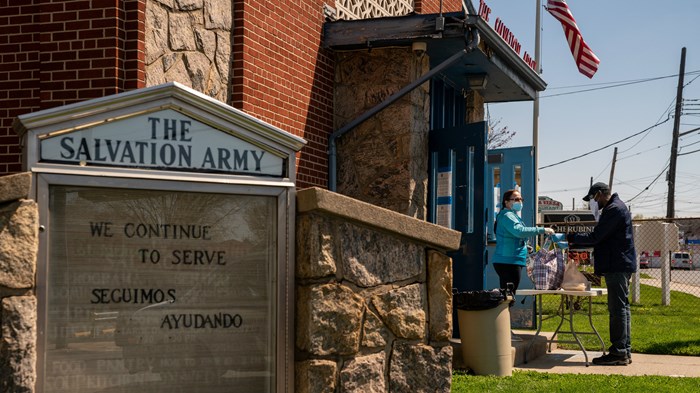 Image: David Dee Delgado / Getty Images
Salvation Army Commissioner Kenneth Hodder had simple orders for its leaders responding to the crisis of COVID-19: Do what needs to be done, and do it in Christ's name.
One of the biggest and best-known charities in the country, the Salvation Army is working overtime to meet the basic needs of millions of Americans facing unemployment at levels not seen since the Great Depression.
It has distributed 70 million meals since March, 20 million more than were distributed in all of 2019 and at 12 times the rate at which the organization distributed food after Hurricane Katrina.
The Salvation Army, which has operated in the United States since 1880, has also provided nearly 1.5 million additional nights of shelter for people facing homelessness because of COVID-19, on top of the nearly 9 million nights of shelter it provides annually.
Hodder led the church and relief agency's California-based Western District before taking command of the US National Headquarters in July. The sheer scope ...
1