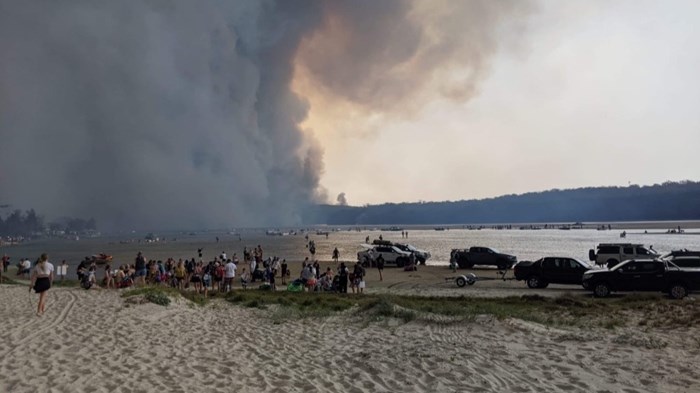 Image: Scripture Union
Every summer, hundreds of young Australians devote two weeks to running Christian programs for families and youth on the beaches of New South Wales and Victoria.
But cataclysmic fires in southeastern Australia have interrupted the efforts of Scripture Union teams in the nation's most populous states.
Scripture Union has served in the Victoria beach town of Mallacoota for more than 30 years. But when teams showed up to the vacation town this year, the winds changed and the fires began immediately threatening Mallacoota.
As the blazes inched closer, leader Chris Mulherin and his team, along with hundreds of locals and tourists were evacuated to a movie theater were they spent hours in the hot building listening to sirens roar and gas bottles explode outside.
"Part of the sense of wanting to stay was the commitment to the local youth who had been through this extraordinarily difficult experience," said Mulherin. "Some of them had lost their homes. Others hadn't. ...
1