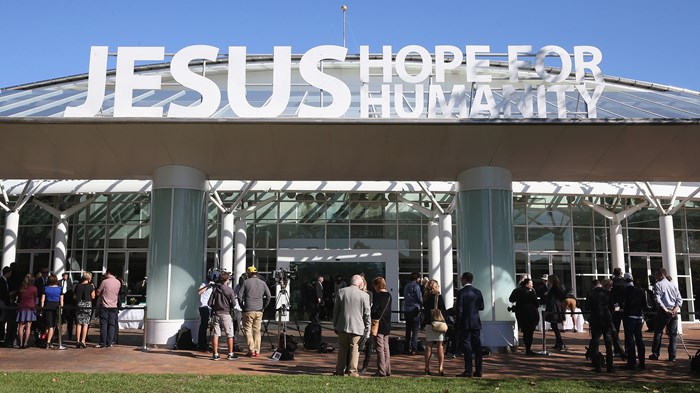 Image: Don Arnold / Getty Images
After more than three decades as the largest and best-known member of the Australian Christian Churches (ACC), Hillsong Church announced last week it would split from its parent group and form its own denomination.
The leadership of both Hillsong and the ACC, a branch of the larger World Assemblies of God Fellowship, have described the parting as amicable.
"I want to make it clear that we have no grief or dispute at all with the ACC," wrote Hillsong Church cofounder and global senior pastor Brian Houston in a letter announcing the separation. "Instead, this decision comes after almost two years of prayerful discussion within both our global and Australian church boards."
Founded in Sydney in 1983 by Houston and his wife Bobbie, Hillsong exploded into one of the most recognizable brands in contemporary Christianity.
With three record labels, a broadcasting network, global conferences, and its own college, Hillsong has blossomed beyond the geographical contours of its ...
1