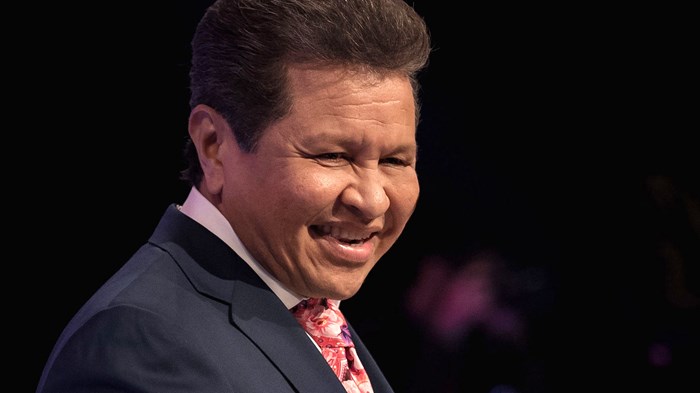 Pastor Guillermo Maldonado has visited the White House several times during Donald Trump's presidency. Now, the president is coming to his church.
Maldonado leads what's considered the biggest Spanish-speaking congregation in the country—El Rey Jesús, or King Jesus International Ministry—whose 7,000-seat sanctuary will be the location for today's "Evangelicals for Trump" rally in Miami, a kickoff to Trump's 2020 outreach to Christian leaders as well as the Hispanic faithful.
The 54-year-old Honduran American has joined fellow Pentecostal preachers such as spiritual-adviser-turned-faith-outreach-official Paula White-Cain at Trump's gatherings with evangelical leaders, laying hands on him during a prayer session back in October and visiting most recently for a Christmas reception.
Maldonado serves as an apostle alongside his wife Ana who serves as a prophet at King Jesus, a 23-year-old global ministry that falls in line with the New ...
1