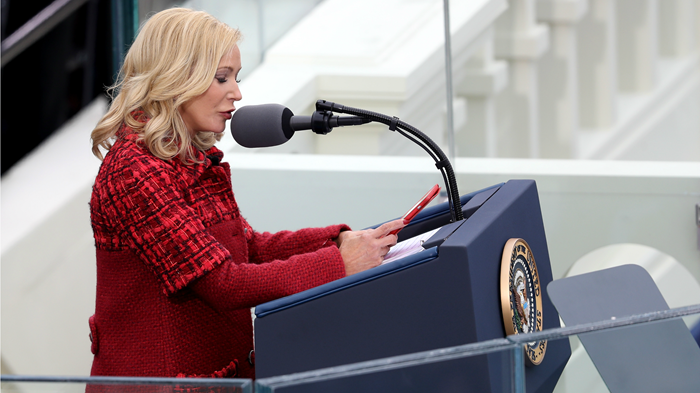 Image: Joe Raedle / Getty Images
President Donald Trump's go-to spiritual adviser and longtime prayer partner, Paula White, has been named to an official White House position in the Office of Public Liaison, the New York Times reported Thursday and Religion News Service confirmed on Friday.
White, a Florida televangelist often associated with the prosperity gospel, joins the administration's outreach efforts through the Faith and Opportunity Initiative, the Times wrote. Formed last year through an executive order, the initiative set out to deepen faith-based partnerships, particularly around poverty relief, and to protect religious liberty on the federal level.
White, who met Trump 17 years ago through her televised sermons, was among the 25 evangelical advisers who joined his campaign in 2016. She visits with the president regularly to pray and discuss faith and politics. This year, she appeared with the president during several official events, including his religious liberty address to the UN and a White ...
1