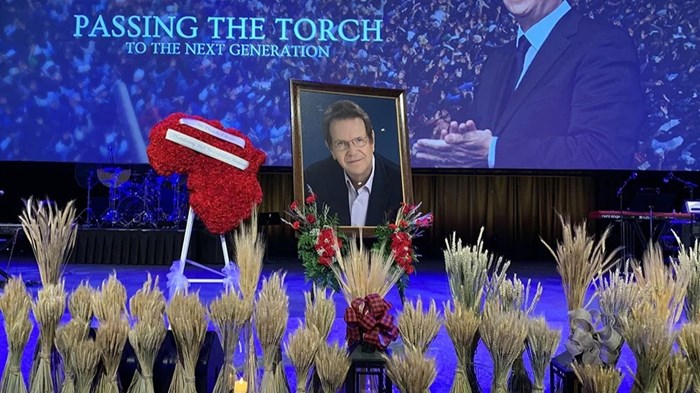 Image: Sarah M. Brown
ORLANDO, Fla. (RNS) — Reinhard Bonnke, the German evangelist known as "The Billy Graham of Africa," was lauded at a memorial service today as "a giant and a general in the army of God."
The Pentecostal pastor died December 7 at the age of 79 in Orlando, where he moved his international ministry, Christ for All Nations (CfaN), in the early 2000s. He retired as head of CfaN in 2017, citing declining health.
During more than four decades of mass crusades in Africa, Bonnke preached in 51 of the continent's countries and claimed to have converted 79 million people to Christianity.
About 2,000 people gathered from around the US and around the world in the sanctuary of the Faith Assembly of God for a three-hour celebration of Bonnke's life and ministry.
More than a dozen speakers, including a number from African ministries and denominations, lauded Bonnke, for both his zeal and his personal humility. Other Pentecostal leaders—including T. D. Jakes, ...
1