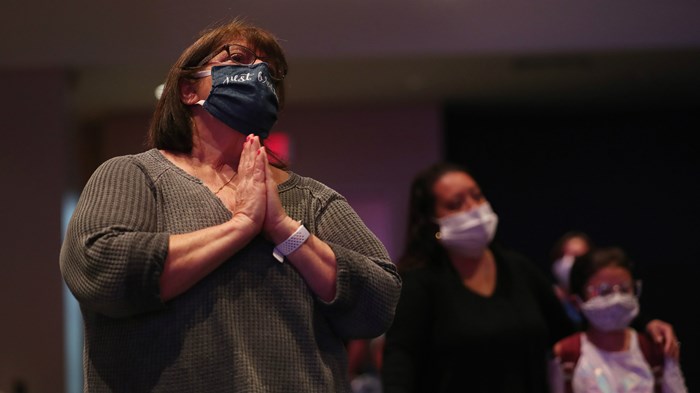 Image: Joe Raedle / Getty Images
In the months since the coronavirus pandemic hit the US, the country has become less worried about the disease and less likely to adhere to the public heath advice to slow its spread. But have those shifts been consistent across all Americans?

Data from two months of weekly surveys finds that while compliance with behaviors is waning, the decline is especially acute among white evangelical Protestants.
White evangelicals more closely resembled the overall population earlier in the pandemic, according to findings released today from Data for Progress, a left-leaning think tank. But the gap between the two is widening.
In April, when New York City was reporting 4,000 new cases each day, three quarters of the public indicated that they were worried about contracting the coronavirus. Nearly the same share of white evangelicals (72.2%) were worried.
By June, concern among the general public had dropped by 9.4 percentage points, while the decline among white evangelicals was nearly double: 16.7 ...
1