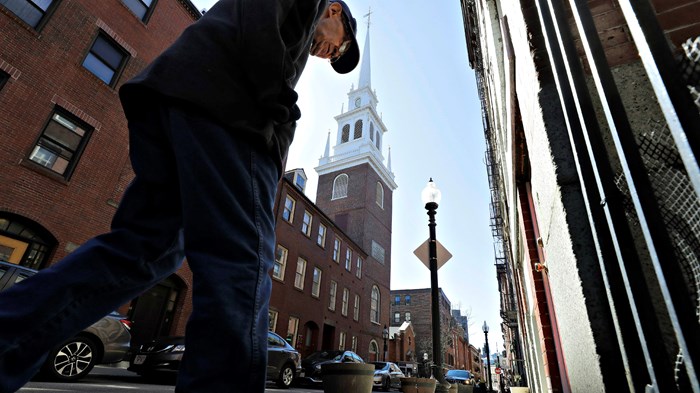 Image: Steven Senne / Associated Press
The biggest debate on social media this weekend has been over the appropriate level of concern for a significant, long-term disruption of daily activities because of the COVID-19 pandemic. The disagreement skews partisan, with new surveys showing Republicans are far less likely than Democrats to fear the coronavirus outbreak in the US.
In recent years, Americans across religious traditions have become more worried about the potential for a major epidemic, the kind of hypothetical question that has become all too real in the past few weeks.
But the earlier data shows fears around the spread of disease tend to be lower among Protestant Christians who identify as politically conservative and attend church weekly. This may explain why some conservative leaders, including a couple of President Donald Trump's evangelical advisers, hesitated to cancel in-person worship or on-campus classes amid the current coronavirus precautions.
Starting in 2014, the Chapman Survey of American Fears asked ...
1