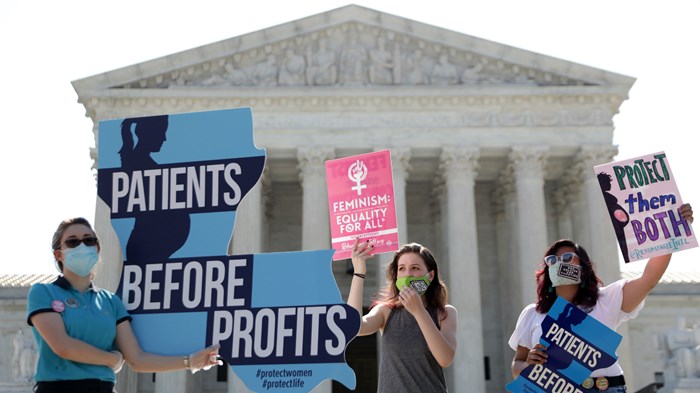 Image: Alex Wong / Getty Images
The Supreme Court has ruled that a Louisiana law regulating abortion puts an unacceptable obstacle in the path of women who want an abortion.
Pro-life advocates had hoped that the two new conservative justices would swing the court in a different direction than its 2016 ruling on a similar case. Instead, the 5–4 decision solidifies the court's definition of "undue burden" on women seeking the procedure and further limits states' abilities to regulate abortion.
"This decision is disappointing and wrong-headed," said Russell Moore, president of the the Southern Baptist Convention's Ethics and Religious Liberty Commission. "The Louisiana law was directed toward the simple goal of protecting women from danger by placing the most minimal restrictions possible on an abortion industry that insists on laissez-faire for itself and its profits."
The Louisiana law required abortion providers to obtain admitting privileges at a local hospital. ...
1