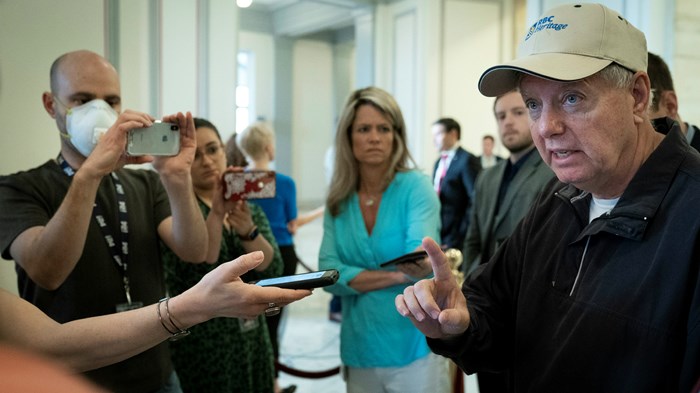 Image: Drew Angerer / Getty Images
As churches and faith-based nonprofits brace for a painful drop in contributions, Christians are lobbying for Congress to incentivize charitable giving in its response to the spread of COVID-19.
Lawmakers spent Saturday negotiating the $1 trillion-plus relief package. The current Coronavirus Aid, Relief, and Economic Security (CARES) Act, proposes offering stimulus checks, relief for small businesses, and some changes to charitable giving. The bill would allow taxpayers to claim a charitable deduction for up to $300 without itemizing.
But some from the faith community are speaking up to say that's not enough to keep churches and other non-profits afloat as demand for social services spikes.
"This level of stimulus does not scratch the surface for what charities, nonprofits, and houses of worship need during this time of crisis," wrote the Southern Baptist Convention's public policy arm, the Ethics and Religious Liberty Commission, which is calling for a two-year universal ...
1