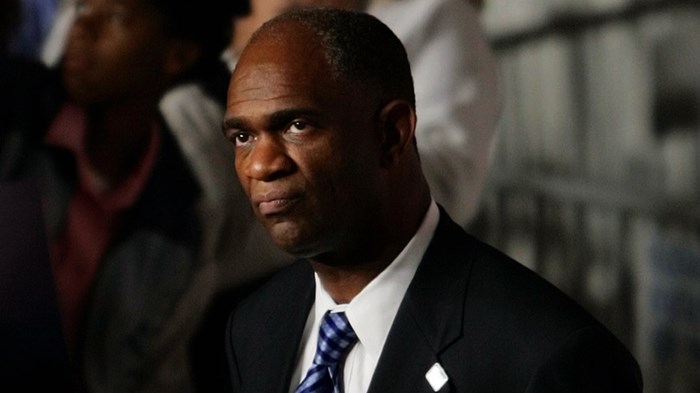 Image: Martinez Monsivais / AP
Kirbyjon Caldwell, the Houston entrepreneur-turned-pastor who leads one of the largest United Methodist congregations in the country, faces a prison sentence and punishment from his denomination after pleading guilty to a multimillion-dollar fraud scheme.
As a part of a plea deal in US District Court in Louisiana last Wednesday, Caldwell agreed to repay nearly $2 million as restitution to victims before his sentencing in July. He faces 5–7 years in prison and a fine of up to a quarter million dollars.
Windsor Village, a 18,000-member African American megachurch, stood by Caldwell when he was first indicted on conspiracy charges two years ago. He was accused of selling $3.5 million in worthless Chinese bonds to the elderly.
The UMC allowed Caldwell to continue to lead under the indictment, but he will now fall under church discipline.Caldwell preached the week before his plea and appeared in a promotional clip for last Sunday's worship service, but the livestream of the gathering ...
1