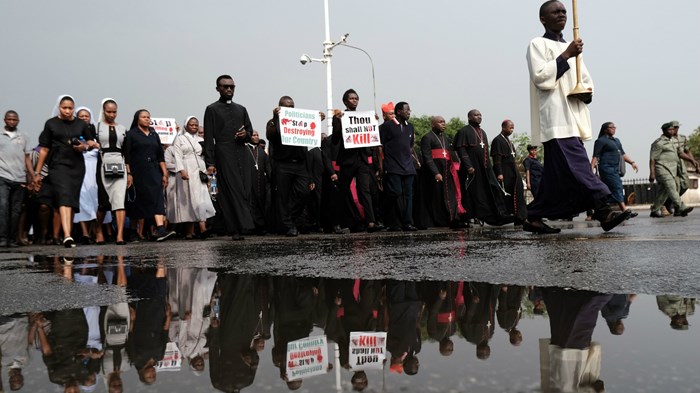 Image: Kola Sulaimon / AFP via Getty Images
The Nigerian government now agrees with what church leaders have been complaining for years: Christians are the target of jihadist terrorism.
"In the wake of a renewed onslaught by our tireless military against Boko Haram and their ISWAP (Islamic State West Africa Province) allies in recent times, the insurgents have apparently changed their strategy," said Lai Mohammed, the minister of information and culture, at a press conference last week.
"They have started targeting Christians and Christian villages for a specific reason, which is to trigger a religious war and throw the nation into chaos."
In comments given exclusively to CT, the administration of President Muhammad Buhari clarified that this targeting is not new.
"Yes, Boko Haram is targeting individual Christians. In doing so, their target is all Nigerians, and their goal is to divide Christian brother against Muslim brother," Mohammed, the information minister, told CT.
"What Boko Haram seeks—and ...
1