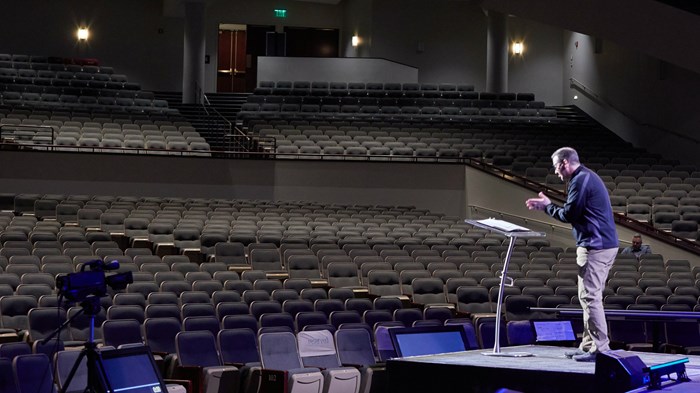 Image: Adam Bettcher / Getty Images
More Christians worshiped, prayed, and shared Scripture online in the past week than ever before, as COVID-19 precautions shut down in-person church gatherings across the US and around the globe.
Bobby Gruenewald would know. His team at Life.Church developed the popular YouVersion Bible app as well as the Church Online Platform, which was used to stream worship to more than 4.7 million devices last weekend, quadruple its typical reach. (Update: The weekend after this story was published, March 21-22, total attendance rose to 7 million.)
These technologies have existed for well over a decade, and about a quarter of Protestant churches in the US already livestream services in some format, according to LifeWay Research.
But what happened starting last weekend was unprecedented.
Churches across traditions took advantage of the technology and met over YouTube, Facebook Live, Zoom, and outlets like Church Online, which saw 8,800 new congregations join in the past seven days. It's a free platform ...
1