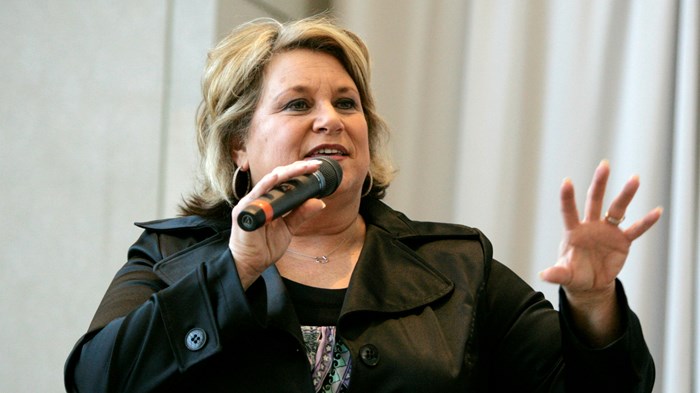 Image: Michael Conroy / AP
After testing positive for COVID-19, Sandi Patty posted a video urging fans to take the pandemic seriously; to avoid in-person social gatherings, including church; and to wash their hands.
"This is not fake news. This is real. This is everything they say it is, and we've got to take it seriously," Patty said, currently quarantined with her husband in their home in Oklahoma City.
Her caption on Instagram read, "If you are not already practicing social distancing and STAYING HOME, DO SO NOW! This is what we can all do. This is how we stop the spread. God has given us faith, but he's also given us wisdom."
The 63-year-old Christian singer had been feeling sick after weeks of travel, was tested Monday, and received her diagnosis on Tuesday.
So far, state officials have reported 29 confirmed cases of COVID-19 in Oklahoma.
Known for hits such as "We Shall Behold Him," "Love In Any Language," and "More Than Wonderful," Patty now ...
1