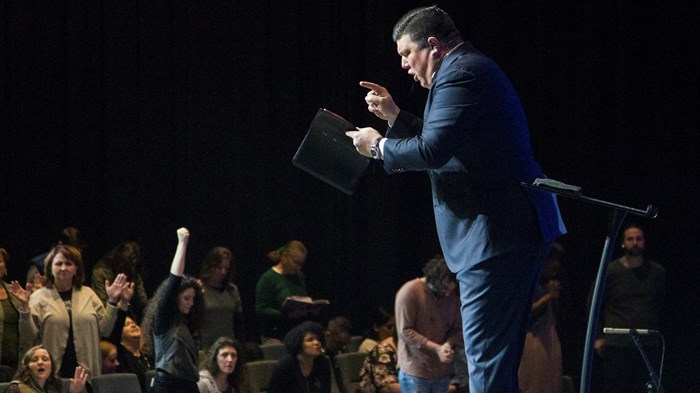 Image: Troy Stolt / Chattanooga Times Free Press via AP
As multiple governors issue orders to curb large gatherings and implore residents to stay home in a bid to slow the spread of the coronavirus, at least a half-dozen states have exempted some level of religious activity.
The divergent treatment of faith in some states' pandemic-fighting orders comes as a few houses of worship across the nation continue to greet people in person, despite federal public health guidance to avoid gatherings larger than 10 people and decisions by most religious leaders to shift services online. While the pandemic has heightened political tensions, the states including religious exceptions in their orders designed to combat the pandemic are led by governors in both parties.
In Michigan, for instance, Democratic Gov. Gretchen Whitmer announced a stay-at-home order on Monday that banned all gatherings outside of individual households. Guidance on the order noted that "a place of religious worship, when used for religious worship, is not subject to penalty" ...
1