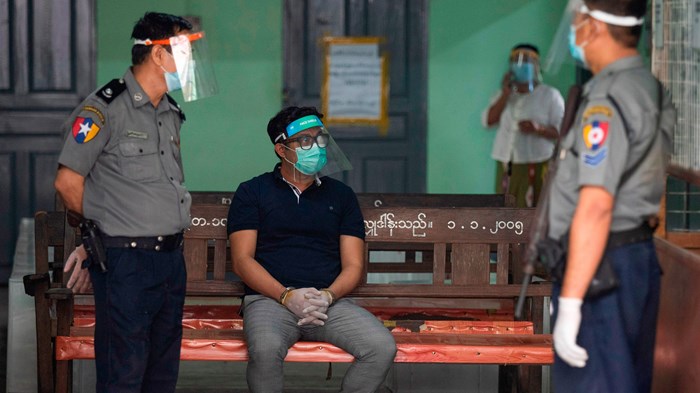 Image: STR / AFP / Getty
A pastor in Myanmar who claimed Christians would not contract the coronavirus and then became infected himself is being charged with defying public assembly restrictions. His detractors, including fellow believers, say he held religious services illegally amid the global pandemic. But an international religious liberty watchdog claims that authorities in the majority-Buddhist nation are unfairly targeting the church.
Canadian Burmese pastor David Lah and Myanmar national Wai Tun were arrested last month by authorities in Myanmar, also known as Burma, for allegedly holding worship services in Yangon despite a restriction on large public gatherings aimed at curbing the coronavirus pandemic. One worship gathering led to a cluster of 67 COVID-19 infections.
Lah, founder of DREAM Ministry International, was among those who fell ill despite stating in a March sermon, "If you hear the sermon of God, the virus will never come to you." He was hospitalized and then quarantined for 21 days ...
1