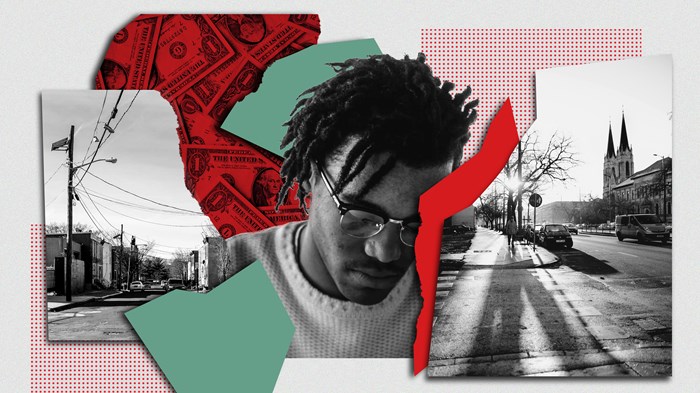 Image: Illustration by Mallory Rentsch / Source Images: Sharon McCutcheon / Hunter Newton / Andras Vas / Unsplash / Peeterv / Getty Images
Philadelphia pastor Kevin Cropper's heart sank last month when he saw a message asking for food among the prayer requests emailed to his church.
"It was a request for something tangible, and we didn't have it," Cropper said.
His congregation, Ark of Safety Christian Church, had canceled its weekly food distribution since it ran out of donations when it stopped gathering in March. "It makes you feel bad because isn't that what our mission is? We want to be able to help in this type of crisis, but we need the resources to do it."
That's the problem with being a small, inner-city black church during a pandemic. Black adults are more than twice as likely as whites or Hispanic Americans to know someone who has been hospitalized or died due to COVID-19. Their communities are afraid, grieving, and suffering from the virus themselves; and they are far less likely to have the staff, budgets, or space to help as much as they feel called.
"We are ...
1