Ministry Team Diagnostics
How to avoid the 5 most common dysfunctions of a ministry team.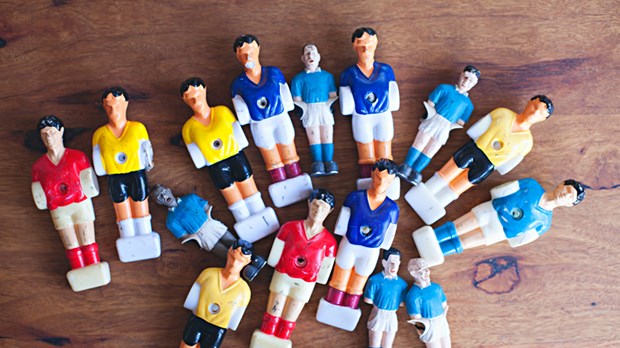 We recommend this Building Church Leaders training tool:
I work with lots of teams that are either in crisis or transition. But I rarely hear of teams that are both achieving results and are a pleasure to be a part of. This is due, in part, to a misunderstanding of the "team."
Simply put, "team" is just business language for "community"—the glorious intersection of task and people. For thousands of years, the Bible has spoken of using our giftedness in community. Strong leadership emerges in biblically functioning, God-honoring, Christ-forming community. On the other hand, since community is made of people, you can be sure every community is susceptible to dysfunction. So how do we develop and sustain a group that doesn't simply tout the buzzword of teamwork, but is actually the real deal—a healthy, high-performing team?
My introduction to Patrick Lencioni's work on leadership came when my boss at Willow Creek Community Church assigned us to read the first 30 pages of The Four Obsessions of an ...
You have reached the end of this Article Preview
To continue reading, join now for free and get complete access.
If you like this, you'll also like: