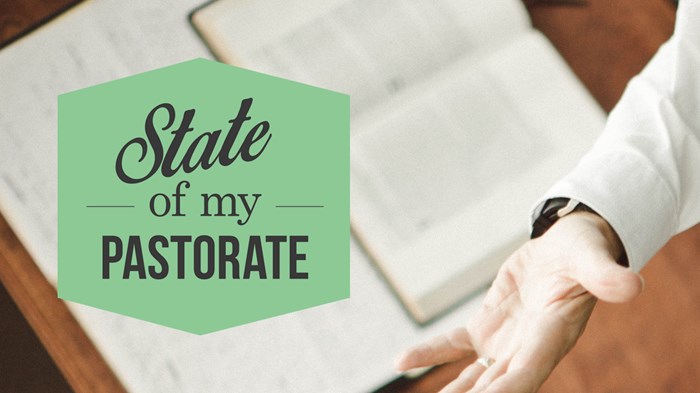 In conjunction with our most recent print issue of Leadership Journal, an exploration of the State of the Pastorate, we asked a series of pastors a simple question: what is the current state of your pastorate? The full collection of essays will be updated throughout the week.
What's the state of your pastorate? Let us know online through tweets, blogs, drawings, or smoke signals. Include the hashtag #mypastorate, and we'll feature our favorites in a post next week.
There are lots of areas in my ministry that need work. I have a leadership coach, and I read books and get feedback so that I can lead better. I'm working on boardsmanship with our elders, and getting 360-degree feedback from our staff. I'm listening to podcasts and going to strategy breakfasts at Stanford and learning about data visualization, which they did not cover in seminary.
But I'm also working on getting better at preaching.
This project has surprised me a little bit, because ...
1