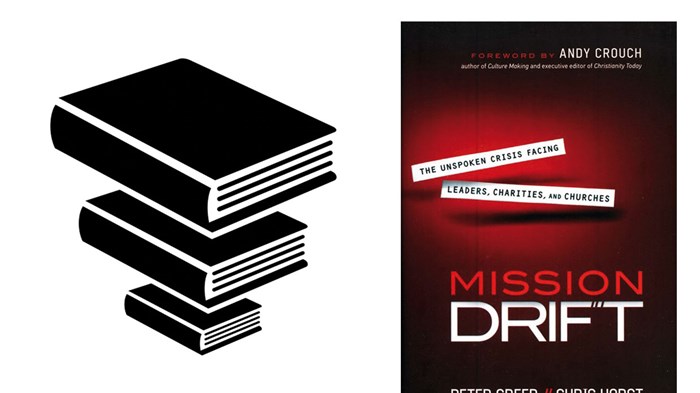 The Book
Mission Drift: The unspoken crisis facing leaders, charities, and churches (Bethany House, 2014)
by Peter Greer and Chris Horst, with Anna Haggard
Overview:
1. The Unspoken Crisis
The authors open with a warning: "Without careful attention, faith-based organizations will inevitably drift from their founding mission." Drift happens slowly, for reasons that make good sense at the time (why turn down a donation when the donor is only asking you to tone your Christian message a little bit?). Greer and Horst realized that their own organization (HOPE International) was on a path toward drift. But as they investigated, they "found reasons to be optimistic that drift is not inevitable."
2. The Tale of Two Presbyterian Ministers Comparing the stories of two organizations founded by Christian ministers (Christian Children's Fund, which "drifted" to ChildFund International, and Compassion International, which stayed mission true), Greer and Horst note ...
1