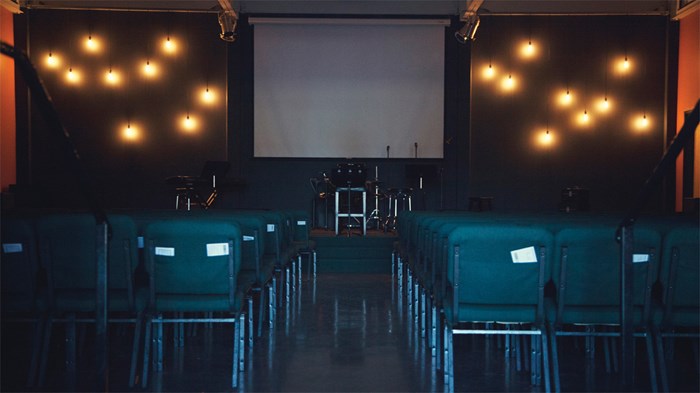 On a Sunday morning in Raleigh, North Carolina, The Summit church attendees filter out and into the doors of the North Raleigh campus, departing from the 10 a.m. service or arriving for 11:30 a.m. worship. A worship band plays Chris Tomlin songs and a few originals, the lyrics splayed on a broad screen for the 150-200 attendees.
A short video testimonial transitions from the worship, and as the video winds down, senior pastor J.D. Greear appears on-screen, asking for "all our campuses to put your hands together."
At the Brier Creek location, one of six other campuses, Greear preaches live at four of the Saturday evening and Sunday morning services, but the 11:30 a.m. service is pre-recorded. At the end of Greear's sermon, the worship leader for the North Raleigh campus returns to the stage and taps out a piano accompaniment to Greear's prayer.
Visitors are caught off-guard by the virtual model, and some don't return. It's "too weird," some say, ...
1