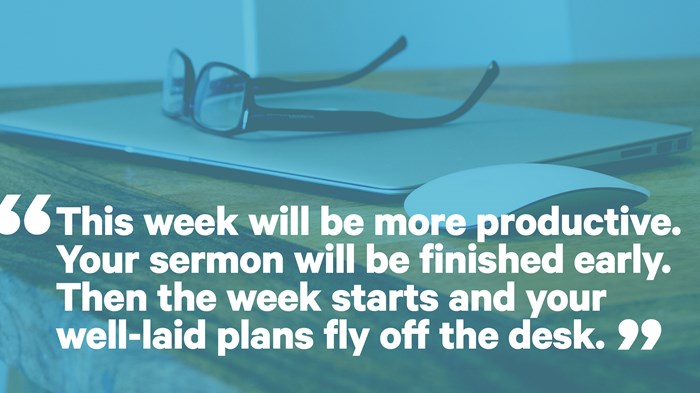 It feels like it happens every week, doesn't it? You start the week with great ambitions. This week will be twice as productive as the last, you tell yourself. Study blocks won't get cheated. Your sermon will be finished early. You will be prepared for this week's staff meeting. That special project will finally get your needed attention.
Then the week starts. And your well-laid plans fly off the desk, as if a strong wind just blew through the office. It did. These sudden, powerful, and schedule-destroying windstorms are called "interruptions."
Someone shows up at the office with an emergency. And they must talk to you. Only you. Staff members keep knocking on the door for your input. An upcoming event is not ready and requires all hands on deck. Quarrelling leaders drag you into their conflict. A longtime member is hospitalized. A beloved member passes on. Some seemingly random but pressing need is dropped in your lap.
You have goals to reach. The schedule ...
1