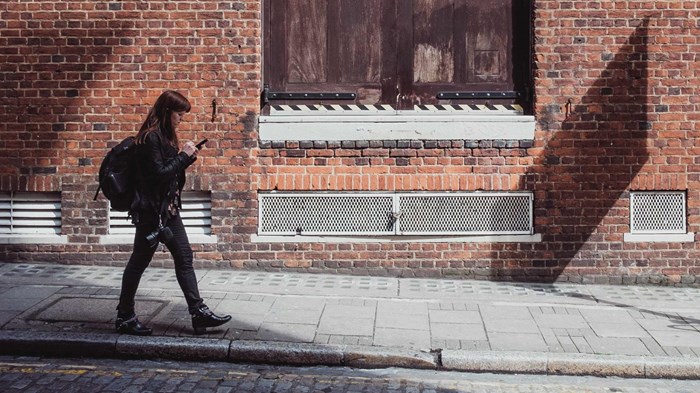 Image: Samuel Zeller / Unsplash
Since its release on July 6, Pokémon Go—an augmented reality game that requires players to physically travel to real-world locations with their smart phones in order to collect supplies and catch mythical creatures called "pokémon"—has sent millions of people to church.
The game's popularity is unprecedented. After only a few weeks, it already has more downloads than the popular dating app Tinder and is on track to surpass Twitter in total users. If you've spent much time outside lately, you can tell: PokéStops, where players gather supplies and can lure pokémon, and PokéGyms, where players battle and train their pokémon, are associated with public buildings and landmarks of historic or architectural significance, and they're attracting players in droves. These sites include sculptures, murals, libraries, post offices, memorials—but many more, it seems, are church buildings.
When Pokémon Go launched a couple weeks ago, then, many people found themselves on the front steps of local churches in their communities for the first time in years. Evangelicals have rightly seen this as an opportunity to connect with and reach out to Pokémon Go players. They've challenged churches to think of creative and loving ways to welcome Pokémon players into their buildings, announced their stops and gyms on social media, and even changed their signs to acknowledge their role in the massive gaming phenomenon.
I share these churches' enthusiasm as they come to terms with their sudden central place within the poké-verse. But amidst the conversation about capitalizing on Pokémon Go's incredible popularity, I've grown wary. Specifically, I'm beginning to suspect that by plotting ways to leverage Pokémon Go to get more people in their pews, many churches are missing out on the exploratory, community-building spirit that makes the game such a powerful cultural force—the same spirit, in fact, that represents its greatest opportunity for churches nationwide.
In some ways, Pokémon Go presents a challenge to the church's public presence. Sadly enough, if there is one kind of physical space that many people no longer consider significant, welcome, or beneficial to their communities, it might just be our church buildings. Case in point: not long after Pokémon Go launched, thousands of gamers took to Twitter to bemoan the fact that the nearest PokéStops and PokéGyms were located in church buildings. And their frustration isn't unique. Over the last four years, as I've worked part-time for a ministry called GameChurch that travels to gaming conventions, it's become clear to me that many gamers simply don't trust the church.
Because of this foundational mistrust, when church leaders think of ways to welcome those sitting on their steps looking for Charizards, they need to remember two things. First, they need to keep in mind that there is a good chance the gamers they're hoping to reach have been made to feel unwelcome in churches before. In addition, they need to be mindful that players aren't coming to hear a sermon, but to play a game—and that's actually a good thing. Pokémon Go is a special game, a rare cultural moment that invites people of all backgrounds and videogame experience levels to connect over a common interest. If we sincerely hope to reach gamers, then we would do well to understand the value of the games they play.
In his book Homo Ludens ("Playing Man"), Dutch historian and cultural theorist Johan Huizinga studied how the concept of play was essential to the development of human culture. In so doing, he came to the conclusion that game worlds are unique in the space they create:
All play moves and has its being within a play-ground marked off beforehand either materially or ideally, deliberately or as a matter of course. Just as there is no formal difference between play and ritual, so the 'consecrated spot' cannot be formally distinguished from the play-ground. The arena, the card-table, the magic circle, the temple, the stage, the screen, the tennis court, the court of justice, etc, are all in form and function play-grounds, i.e. forbidden spots, isolated, hedged round, hallowed, within which special rules obtain. All are temporary worlds within the ordinary world, dedicated to the performance of an act apart.
Huizinga's words have much to teach us about the spiritual value of games. Pokémon Go isn't necessarily a religious experience (though such a perspective has certainly fueled the perceptions of many Christians that Pokémon is demonic). Rather, when people come together to play a game, they create order, agree upon an absolute set of rules, and express themselves freely. To Huizinga, these characteristics made the playground special—sacred, even. Given the fact that many of our neighbors no longer think of our church buildings as sacred spaces, it may be worth thinking about how we might reclaim their sacred status not only through the way we worship corporately, but also through the way we serve and love our neighbors outside the church.
However, we also must not miss the opportunity to engage redemptively in the world surrounding us on its own terms and in the spaces it creates. In the short time since Pokémon Go was released, I have found myself walking through downtown parks, silently standing before war monuments I'd never noticed before, and exploring my state's capitol building for the first time. I've lost count of the conversations I've had with others on similar quests. We've swapped tips and tricks, shared our most memorable experiences in the game, and even made small sacrifices that have deepened each other's enjoyment.
I firmly believe in the necessity of the local church, and we should be paying careful attention to culture in order to point people to Christ. This doesn't mean we should leverage the PokéStop status of church buildings as a recruitment tool. To do so misses a greater opportunity both to honor what Christ calls the church to be and to do what he calls the church to do—namely, to go out into the world with his love.
We don't have to use Pokémon Go as a gimmick; the game itself is designed to provide us opportunities to connect and interact with people in the real world. Instead of using Pokémon Go to draw others inside the church walls, then, why not go outside and play?