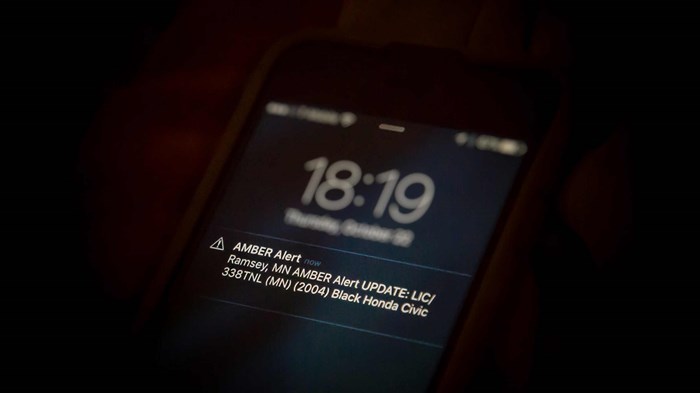 Image: Tony Webster / Flickr
On Wednesday, May 4, an Amber Alert was issued to signal to Tennessee residents that a nine-year-old girl was missing. Carlie Trent, a resident of the small eastern Tennessee community of Rogersville, had been taken out of school by her non-custodial uncle, Gary Simpson, under false pretenses, and the two had disappeared.
When I heard about Carlie Trent's disappearance, I couldn't stop thinking about her, praying for her family, and wondering what I would do in their situation. On the fifth day of her absence, I remember going to bed thinking, "If this were my child, I would be begging every possible person to go out and look for her."
I was shocked, then, to hear of Carlie's safe return a few days later, when she was found by Donnie Lawson and Stewart Franklin, two men who belonged to a search group consisting of four Rogersville civilians. I also wondered what role, if any, local churches played in Carlie's discovery, since media outlets at first reported that one of the members of the search group, Roger Carpenter, was a Baptist pastor.
These reports turned out to be false; however, Carpenter and Franklin are both members of East Rogersville Baptist Church, a Southern Baptist congregation located one block from Carlie's school whose membership also includes some of the school's administrators. The church held a prayer vigil on Friday, May 6, two days after her disappearance. Many in the community, including Carlie's mother, Shannon Trent, attended the vigil, which was led by interim pastor Jason Royston.
The church also helped in more tangible ways. I corresponded with Pastor Royston last week, who told me that in addition to the prayer vigil, the church had also provided a meal for the FBI, Tennessee Bureau of Investigation, US Marshal, and local law enforcement agents who were working the case. Despite the lack of a formal connection with the Trent family, the people at East Rogersville Baptist committed to help.
"Our guys got involved because they were just concerned citizens," Royston said. "The longer things went unsolved, the bigger the burden." He and the church's worship leader also went to pray with James Trent, Carlie's father, the Friday morning after she was taken. Royston said Trent was open and receptive to their efforts to reach out.
Unfortunately, situations like the one in Rogersville are far too common. Thankfully, this one has a happy ending, and a community is celebrating a resident's safe return. But I think we can learn something from the efforts of Trent's rescuers, and her local church, about how to minister when tragedy strikes.
People in Rogersville pitched in both individually and corporately because they saw a need and felt compassion for the victim and her loved ones; even before the need arose, however, the church was already involved and known in the community, according to Royston. When a local church is serving before the unthinkable happens, they have a chance to be a trusted source of comfort and service when residents need it most. If we're already serving our neighbors as hands and feet, it's much easier to bring others to the God who is our "refuge and strength, / an ever-present help in trouble" (Ps. 46:1).
I asked Royston why it is important in such situations for the church to get involved, and what churches can provide that the government cannot. "We offer prayer and a great reputation in the community," he answered. "Hopefully the church is a place people come to find hope and comfort in a situation such as this."