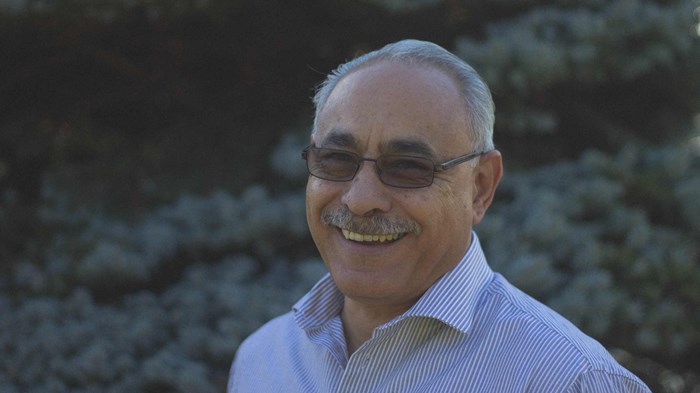 Image: Krispin Mayfield
Portland, Oregon has a reputation for being liberal, un-churched, and filled to the brim with under-employed hipsters. While the majority of the city may be white, well-educated, and obsessed with pour-over coffee and small-batch pickles, on its edges one finds a diversity of experience, race, class, and culture. It's in these neighborhoods on the fringe that recently arrived refugees and immigrants often land, looking for affordable housing and employment.
But life is hard in a place where there are little to no nearby services, slow bus lines, and few English classes offered. Most church planters and pastors may focus on reaching the postmodern and the non-religious, but the surrounding suburbs are full of nearly empty churches and thousands of people who are suffering from isolation. Many people are struggling to survive, often outside of the view of the rest of the city.
Pastor John Baskaron understands what it feels like to not belong. A native Egyptian who emigrated to the United States in 1972, Baskaron is the head pastor of Portland's Arabic Christian Church, which was the first of its kind in all of Oregon. For decades, Baskaron was a successful businessman, and only recently, in his retirement, has he switched into full-time ministry. While most would take this opportunity to rest and enjoy the fruits of their labors, Baskaron seems to only be getting started when it comes to reaching out to his neighbors—many of them Muslim—in the name of Christ.
The Only Arabic Church in Oregon
Born and raised in Egypt, John became a follower of Christ while on a trip to Lebanon in 1970. Then, in 1972, John and his entire family emigrated to southern California, where he threw himself into learning English, attended Santa Monica College, and became a machinist. For 20 years, he lived, worked, and grew his family, first marrying his wife Awatef and then having three children.
California had a vibrant network of nearly 60 Arabic-speaking churches, making it easy for John and his family to become heavily involved in the Arabic Christian community. In 1992, however, they decided to move to Portland. Unable to find work as a machinist, John became a small business owner, starting with a gas station in the Rockwood neighborhood on the edge of Portland. After his family moved, John realized there was not a single Arabic-speaking church in all of Oregon.
That changed three months later when he met Raief Azaab, a student from Egypt attending George Fox Seminary. After meeting a few times in Raief's apartment, John proposed that their families start gathering in earnest as a church community, and their church was born. John was involved from the beginning as an elder and watched the community start to grow and flourish.
How did they grow an Arabic church in Portland? Mostly, it was by immigration. In the 1990s, John started receiving calls from Arabic pastors in California asking him if he would be willing to sponsor an Arabic Christian family. He always said "yes." The process was arduous—lots of paperwork to fill out, plus a binding commitment to be financially and legally responsible for the incoming parties for five years. But John kept sponsoring people—19 families in all—employing many of them at his gas stations. The church continued to grow, eventually developing into three separate churches as families became stable and helped resettle others.
By 2009, though, John was growing tired. Raief left to plant churches in New Jersey, and there had been a succession of replacement pastors who hadn't worked out. The numbers started to dwindle, causing conflict and tension. It looked to be the end of an era, so John sold his house and his businesses and moved back to California to be closer to his mother and start the next phase of his life.
'We Are the Bridges'
His return turned out to be shorter than he'd expected. After only a few years, both John's wife and a pastor friend told him that he should go back to Portland. John resisted, saying he didn't want people to think he was just a retired busybody with nothing else to do. But then something happened: Both his successful U-Haul business and his house got offers put on them without John doing any advertising. In 2013, John decided to move his family back to Rockwood to serve as his former church's pastor.
At the time, the ACC's congregation had shrunk to only eight people. In an effort to grow it, John started to volunteer with a refugee resettlement agency as an Arabic interpreter. Many of the refugees at that time were Iraqi Muslims—a population he'd previously been wary of, but now felt drawn to serve.
"I was in the office to meet people and translate, or pick them up from the airport, help them figure out papers, take them to medical appointments," John says. "I wanted to open a door to bring new people to Christ. To bring them to church. I don't want to preach to the believers. So I would introduce myself and say, 'I am here to meet you and here to help you.' And it was very successful."
John's ministry took an unexpected turn in 2014, when he got a call to sponsor a Muslim family from Jordan who had converted to Christianity. To help this family, he started reaching out to agencies, pastors, and various local churches. This was he met Nancy Molina, a Jesuit volunteer from the nearby St. Henry's Catholic Church, who heard about the family's needs and immediately offered to help. Her church gave so many donations—mostly of household goods and furniture—that there was enough to supply three families.
Before long, John and Nancy realized there was a need to help incoming refugees, and there were churches who were willing and eager to help. Nancy told me that she "was happy to partner with John because his mission was clear and also timely—to help provide for the immediate material and social needs of the large influx of refugees coming to our community, initially focusing on Arabic speakers, then expanding out to include refugees and immigrants from dozens of countries." She found his heart to communicate the love of Christ both in word and deed compelling.
Nancy was also struck by how John continuously worked with recently arrived refugees in incredibly vulnerable situations—"in the hospital, facing legal problems, trying to navigate the bureaucracy of government agencies and nonprofits, not able to figure out basic things like where to buy food or ride the bus." For all his hard work, though, he is an "uncomplicated person," she says—one who is "quietly loving people in a way that reflects the love of Jesus."
Currently, John and Nancy are working to create pathways for Christians to reach out to refugees and meet the biggest need of all: cultural isolation. Currently their nonprofit (The Refugee and Immigrant Hospitality Organization) is close to launching, and they are planning on opening a Welcome Center in the neighborhood within the next few months.
"We are the bridges," John says, between the two worlds. He says that he is open about his faith, but he avoids prosyletizing; he loves and shares openly with no strings attached. And the families he helps accept him; "I have never been rejected," he says. "They know I am a pastor. They tell me, 'We know all the churches are helping us.'"
A Space, a Coffee Pot, and a Couch
In a time of increased fear and rhetoric directed toward refugees and foreigners, John Baskaron is a compelling figure. He tells me that based on his experiences in Egypt, he used to have bitterness in his heart against Muslims; now, however, he spends the majority of his time helping Muslims get settled in America.
For John, the gospel is extremely practical: "What good is it to us if we love the people who love us? I am not doing anything out of the ordinary. That's what the foundation of Christianity is: showing the love of Christ."
For now, John remains busy trying to get the Welcome Center off the ground. "All we need is a space, a coffee pot, and a couch," he told me, laughing. "And the people will come." His non-Western approach is both charming and low-key, but the drive behind his vision to see a place where people can feel safe and welcome is a force to be reckoned with.
Wherever he goes, John's phone never stops buzzing—people calling to ask for his translation help, or church members wanting to donate supplies. When we were wrapping up our conversation, he showed me a text: "Someone has a couch they want to give me, and I have to go pick it up. I'm going to trade in my car for a pickup truck."
He grins, and he is out the door—once again, a man on a mission. Once a stranger in a strange land, he is now a welcoming presence in a city that is desperate for some good news.