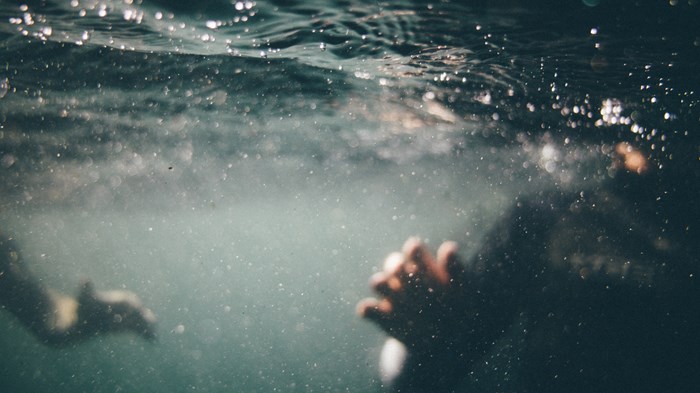 Alex left home 10 years ago when he was 18 and hasn't been to church since. When a friend at work mentioned going to church, Alex felt nagging guilt. Alex hoped that by attending church with his friend he might feel better about himself.
As a young boy, Alex was sexually abused by his uncle. When Alex told his parents about the abuse, they instructed him to "be a good Christian" and forgive his uncle. It's been years since Alex has seen his uncle, but the shame left by the abuse remains and has made him feel disconnected.
Alex remembers his former pastor's attempts at transparency during sermons. The pastor spoke about arguments with his wife on the way to church and failure to rest on Sabbath days. "If those are the darkest aspects of your life," Alex thought, "you could never understand my experiences."
While sitting in the church service with his coworker, Alex felt worse about himself. Everyone else seemed put together and healthy. "I'm broken and out of place," Alex thought.
Alex's experience is one of many stories about the aftermath of abuse and how attending church can be difficult for those who, like Alex, have endured trauma. No single statistic captures the ubiquity of abuse. The National Center for PTSD estimates that 7 to 8 percent of the general population will have Post-traumatic stress disorder (PTSD) at some point. However, there are many people who do not neatly fit a PTSD diagnosis but have experienced what psychologists call "attachment trauma" and other forms of abuse or neglect. The National Center for Victims of Crime shares that 1 in 5 girls and 1 in 20 boys are victims of sexual abuse. The National Domestic Violence Hotline reports "Nearly 3 in 10 women (29%) and 1 in 10 men (10%) in the US have experienced rape, physical violence and/or stalking by a partner and report a related impact on their functioning." The statistics do not consider rates of spiritual abuse, sexual harassment, verbal abuse, or other forms of maltreatment.
Given those statistics, how in the everyday aspects of church life can we care for survivors of trauma? How can church leaders convey welcome and belonging to survivors of abuse who show up to a Sunday service? There are a number of ways those things can be accomplished within the church.
First, build trust
Ashley's mother demonstrates traits of narcissistic personality disorder and lacks empathy for her own children. Whenever Ashley shares something personal, it is twisted by her mother as proof of why Ashley is "a horrible daughter." Because of that, Ashley has learned that her emotional needs won't be met in close relationships, especially from authority figures.
Ashley says, "It's really hard for me to be vulnerable in small groups, because I am waiting for my words to be distorted and used against me. Trust is harder for me than for other people in the group. Then I worry they think I am quiet because I don't like the group. It's easier just to stay at home."
For trauma survivors, trust is earned over time, not afforded by title or position.
Ashley's story illustrates the power differential that abuse, by definition, involves. For trauma survivors, trust is earned over time, not afforded by title or position. Try to be sensitive to that need by slowly building relationships without pressure or expectation. Psychologists call that a "corrective emotional experience," in which a previously harmful relationship is re-experienced with a healthier, safer result. The church can help people learn to trust again when trust is earned rather than demanded.
Whenever possible, acknowledge the risk and vulnerability required by a trauma or abuse victim to come to a small group or to ask a request of the prayer team. Rather than commanding action, invite your congregants into a new way of life. In your sermons about community, be sure to acknowledge that for some people, relationships have been painful experiences.
Consider the world through the eyes of an abuse survivor and work to keep their confidence. Help people feel physically safe by leaving doors open or allowing individuals to sit close to the door, communicating that they can leave whenever they wish. When you're not sure if there additional steps you can take to create a space that feels safe for someone, ask if there is anything you can do to make them feel more comfortable or safe. Consider that after evening church events, some women may feel safer being escorted to their car by both a man and a woman.
Keep in mind that an abuse survivor's apprehension may extend to their relationship with God. It's common in abuse recovery groups to hear phrases like "Why did God let this happen to me?" and "How am I supposed to trust him in the future?" Allow space for people to wrestle through those questions and trust that God will respond.
Preach about vulnerable people
One way leaders can care for survivors on Sunday mornings is by pointing the congregation to stories of vulnerable people in the Bible. How did Leah feel when Jacob woke up the morning after their wedding, angry and disappointed with the person he had married? Did Bathsheba have a choice when she was called to King David's quarters? What was it like for Esau to grow up without the love of his father Isaac?
Consider preaching from lesser-known passages like the rape of Tamar in 2 Samuel 13. In his book, Mending the Soul, Steven Tracy writes that "an incident in King David's family gives a remarkable picture of dynamics of families in which abuse takes place. … [It] sheds light on the nature of abuse itself, particularly the dynamics of rape." Many survivors of intra-familial abuse will resonate deeply with that ancient story, and it will help survivors feel understood.
Honor families thoughtfully
Because family is a God-ordained institution, the concept of family rightfully receives generous attention in churches. But for people who had abusive or dysfunctional families, the topic of family can be painful and distressing. There's no need to avoid the topic, but go out of your way to be supportive of those who have had painful experiences by acknowledging the broad range of family experiences present in the congregation.
Last Mother's Day our youth pastor stood up and performed a spoken word piece about motherhood. It honored mothers while also honoring the vast range of experiences regarding motherhood.
We are most often wounded in the context of relationship, and it is in relationship that we are healed.
The most powerful way to help survivors feel supported is through vulnerability. That doesn't mean sharing your entire life story, but it does mean willingly sharing difficult aspects of your story with wisdom and discretion. Not everyone comes from a dysfunctional family, but many people in your congregation probably do.
Many forms of abuse come at the hands of family members, and survivors often feel torn between "honoring" their parents and speaking the truth about their experience. Following Jesus means prayerfully navigating the distance between oneself and a dysfunctional family. Support survivors of abuse by giving attention to the nuanced process of honoring parents in such situations.
Remember this: For survivors, God's plan is a difficult subject
"I hate Jeremiah 29:11," Isaac, who has endured painful experiences in life, says. "So many things in my life have been horrible, and it always forces me to ask, 'God, is this what you had planned for me?'" Throughout history, the church has held a variety of opinions on freewill and God's sovereignty. The theological concepts of freewill and God's sovereignty take on new meaning in the face of tragedy or abuse.
Some people take comfort in the idea that God brought them through difficult circumstances to mold and form them. Others believe that abuse is completely the product of human free will and are uncomfortable with any attribution to God's plan.
As survivors work through deep spiritual questions, allow space for those questions. The Bible is full of those who complained to, debated with, and wrestled with God. Psalms and Lamentations provide models for bringing our heartbreak to God.
Try to reflect an individual's struggle back to them. Rather than providing a theological explanation of the difficulties, say things like, "It sounds like you are really struggling to see how God could let this happen." Support survivors by affirming that working through questions is a crucial, difficult task.
Acknowledge the wounds left by sin
Trauma Informed Care is a set of practices used by many social work organizations. It is best summarized by shifting the question we ask survivors from "What's wrong with you?" to "What happened to you?"
Theologian Pádraig Ó Tuama writes in his book, In the Shelter, "If we are to tell the story of sin, we must tell the story of the sin we live in, not just the sins we commit." Abuse survivors in the church need to hear not only of a God who saves us from our sins but also from a world that is fallen and harmful. Abuse survivors yearn to know the God of Exodus 2:25 who "looked on the Israelites and was concerned about them."
Not only does God see our sin, but he also sees the ways we have been hurt by others' sin. He wants to heal and care for us just as a parent tenderly holds a tearful child who was bullied on the playground.
We are most often wounded in the context of relationship, and it is in relationship that we are healed. The church has an opportunity to bind up the brokenhearted, but it will require extra care. If pastors assume that some of the church's congregants, if not most, have been impacted by trauma, they will find ways to make churches welcoming communities of safety and healing.
The personal stories in this article are representative of common experiences of abuse survivors in the church and are composed of a combination of individual experiences in order to protect privacy.
Krispin Mayfield has been helping abuse survivors work toward healing since 2007. He is a Licensed Professional Counselor and provides therapy to teens and adults in Portland, Oregon. He earned his undergraduate in Bible and theology, and masters of counseling at Multnomah University.