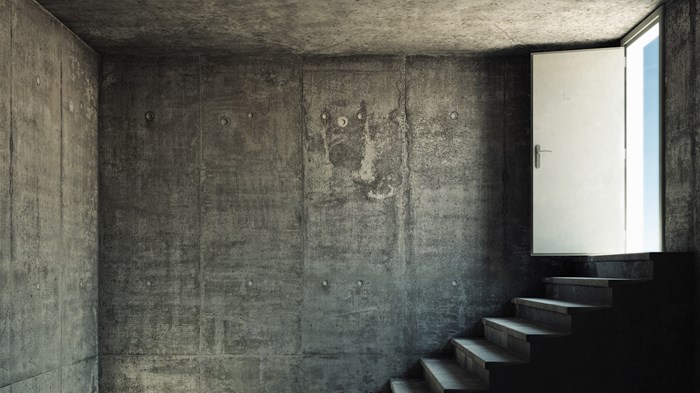 Image: Shenki / Getty
You could see the vent-stacks from the road, their turret-like, rounded-metal covers just visible above a massive mound of dirt and grass behind the house. In front of those turrets, planted on the top of the mound and painted white, was a 15-foot-tall wooden cross. Strange.
The house itself was strange, too. The three-stall garage was on the left, parallel to the road. Then there was a section that looked like a normal front entrance to any home. Perpendicular to that section, however, and jutting out straight toward the road, was something that looked like one of those small strip motels you see sometimes in rural towns. The only thing missing was a neon "vacancy" sign. And there they were, behind the little strip-motel wing of the house: those turrets. On top and in front of it all stood that cross, bolted to the ground with heavy metal cables.
Guy had built this complex with his own hands, just an eighth-of-a-mile from the church, one year before I moved into the parsonage. ...
1