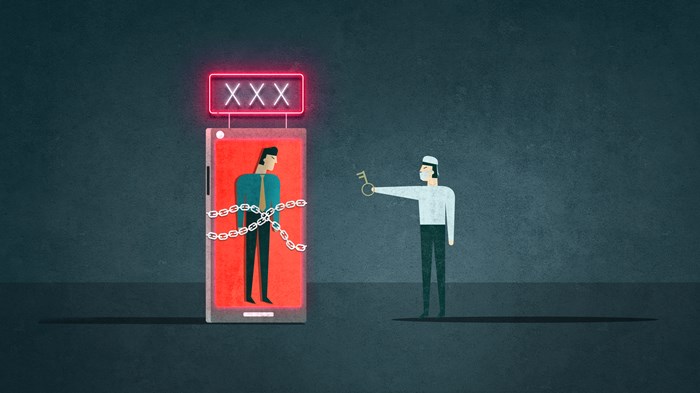 Image: Illustration by Rick Szuecs / Source image: Getty
I used to be a pastor, and I used to look at porn. I knew it was wrong, but all my promises to God and resolutions to stop were inconsequential as long as I remained in isolation. For over eight years, my sexual addiction grew deeper and darker as I crossed boundaries I never thought I would cross—until my marriage vows were broken and so was I.
I was the senior pastor of a large church being paid very well. Yet my ministry was running on fumes. I fought to maintain the appearance of a good pastor, but inside I was empty, walking in the flesh, bearing no spiritual fruit, and void of godly power.
Questions haunted me:
Would my wife divorce me?
Would my children hate me?
How would we get by if I lost my job?
How would everyone handle the public disgrace?
How much damage would I cause my staff and congregation if I confessed?
Do I even want to go on living?
I felt hopeless. If I were a stronger and more honorable man, I would have reached out to ask for help. But to whom can sex- and porn-addicted ...
1