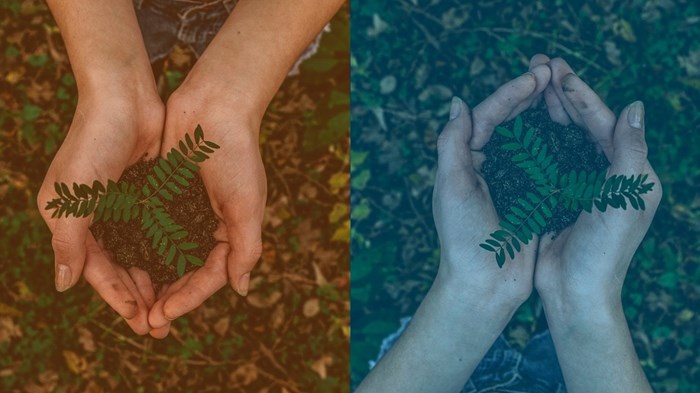 Image: Source Image: Noah Buscher / Unsplash
In the fall of 2014, a Baptist church in Edmonds, Washington, planted another congregation. But this wasn't an ordinary planting experience—rather than starting another church in their own tradition, they planted an Anglican one.
When they heard about it, the editors of CT Pastors had to talk with the two key leaders behind the new church plant. Barry Crane is lead pastor of North Sound Church in the Seattle area, associated with Converge (formerly known as the Baptist General Conference). Todd Hunter is a bishop of Churches for the Sake of Others (C4SO) in the Anglican Church in North America.
How did this happen?
Barry Crane: North Sound Church is located in Edmonds, just north of Seattle, about 15 minutes from the Interstate. We debated buying property next to the Interstate to become a regional congregation, but we decided to drill deeply into our own community. We considered planting neighborhood churches. But we don't have the population density of Manhattan; many people would just drive to the main building.
Eventually I called a group of people together in 2011 and asked, "What would it look like if instead of a traditional church-planting model—planting our denomination in a different geography—we looked at it from a missiological viewpoint? What if we saw the unreached people groups in our area? Who in our community is not being reached by existing churches?"
What did you discover?
Crane: An unreached people group. Our study through Percept Group revealed about 17,000 people within a three-mile radius of the church who prefer a liturgical form of worship.
Aren't they being served by mainline churches?
Crane: We estimated that if you added all the folks attending liturgical churches in our area, there would be a maximum of 3,000. That left most of this group unserved. The fact is, although it has been a challenging half-century for all churches in America, it has been especially so for mainline liturgical congregations. From 1965 to 2005 they have lost anywhere from 15 percent to 46 percent of their adherents.
We're guessing that planting a liturgical church was a hard sell for your leaders.
Crane: Our history somewhat prepared us. We were planted by a Baptist church in 2004, so we became part of a church-planting network, "paying it forward" by helping another church get started financially. We still do that with Converge. And in this church-planting world we live in, there is a principle we take as axiomatic: "Churches committed to church planting don't make sense to other churches. They give money and people away." Usually we don't apply that beyond our own tribe, but it's not a big stretch to say, "We want to give people and money away, to show love to our community. Who could our Anglican friends reach that we're not able to reach? And how can we help them do that?"
Todd Hunter: You could have started liturgically-leaning Baptist churches.
Crane: We flirted with that idea at North Sound: "Should we do Communion every Sunday?" I realized, Unless you have a sacramental theology, it won't work. If a liturgical service was going to work, it had to be authentic to the people, and that's not who we are.
What was the reaction?
Crane: My mentor wasn't too sure of our plan. I said to him, "You are the person who taught me the theology of the kingdom of God. And this is the logical extension of your theology." He looked down at his plate and said, "I know." Then he became a cheerleader.
Todd, how did you come in to this?
Hunter: Barry knew of me through a friend, and my days at Alpha. He contacted me and proposed we start an Anglican congregation in North Sound's building, sponsored by them. I said, "It may be a little strange, but this could work." In October 2013, I sat with Barry's elders and we said, "What would it look like for a Baptist church to plant an Anglican church on top of it?"
What were the challenges from your side?
Hunter: Barry and I had easy, automatic trust, but for this to work, we had to form a partnership of North Sound Church, Converge, C4SO, and the Anglican Diocese of Cascadia. There was this immediate question of episcopacy.
Since the books Missional Church and The Divine Conspiracy, there's been a lot of kingdom rhetoric. And it's easy to work together for the kingdom when, say, three churches get together to refurbish somebody's home. But the reality in this situation was harder—when you plant a church that will be under a bishop, that church can't be under someone else. And this church would be planted not in my diocese, but in Cascadia, under Bishop Kevin Allen, so he also needed to support the plan.
What kept you motivated?
Crane: We hoped this church plant would reach three groups: (1) de-churched Christians from mainline churches, (2) baby boomers who had tired of contemporary worship (I was an executive pastor in a large church, and I understood other people like me), and (3) young people who wanted to capture the mystery of ancient-future worship. There appears to be a growing interest for an alternative to contemporary worship led by a soft rock band. Robert Webber saw this years ago when he said that in a postmodern setting, young people would be drawn into mystery and sacrament.
For the plant, which group does what?
Hunter: North Sound helped fund the launch, and they provide an office. They also had a resident church planter, Ryan, who wanted to serve in an Anglican setting.
That's unusual.
Crane: I would call it miraculous or at least awesome. We had sent Ryan for the Converge assessment, and he began developing himself and preparing to plant a Baptist church. But during that process, several people crossed his path who were Anglican, and he began to rethink his approach. I said to him, "Ryan, we made a commitment to you to help you plant a church. Are you now hoping that church will be Anglican?"
Hunter: Ryan and his wife, Emily, spent time with me, and I approved them as planters. What I love about this model is the great safety network it gives the church planters. Ryan and Emily interact daily with the North Sound staff. Barry lets Ryan use his church space and serves as a mentor. Converge pastors are his friends, and he has Bishop Kevin overseeing him.
This sounds way beyond a lease agreement.
Crane: North Sound Church and the plant, Holy Trinity Edmonds, join together for community events and even a joint service on Good Friday. Relationally, we are very connected. Many pastors ask, "What if the churches in our community were actually able to work together?" Unfortunately, unless you start that way, it tends to break down.
So how's the plant going?
Crane: Holy Trinity, Edmonds held its grand opening October 4, 2014. At the end of 2016, they became financially independent, with an attendance around 90.
But can cross-denominational plants work beyond this situation? It seems all the dynamics were just right.
Hunter: Holy Trinity Edmonds is now working to plant another Anglican church in Everett, about 30 minutes north—in partnership with North Sound Church, C4SO, Converge, Bethel Baptist Church in Everett, and the Anglican Diocese of Cascadia.
Crane: For our first plant together, North Sound Church pretty much paid the bill. In this next one, the largest financial gift is from Todd and C4SO.
Hunter: We're all doing this "without proprietary interest." The church will end up in Cascadia, not C4SO. The planter is an intern I had.
So you see this as a model for other churches to use?
Crane: We can do innovative, effective, low-cost church planting this way. Consider the savings: The plant has essentially no initial facility costs. And it starts with the launch church's computers, copiers, and receptionist. Our hope is to provide a proof of concept that can be adopted at the national level.
Still, do those cost savings outweigh the theological differences? As Ed Stetzer quipped, "It sounds like a good idea until the first baptism, and then you don't know if you need a cup or a tub."
Crane: For us there were three issues that required the most understanding: infant baptism, the Real Presence in communion, and episcopal authority. I do not want to minimize what may be very different understandings of important practices, but as we learned more, we realized there could be cooperation. On baptism, for example, I was influenced by my Greek professor, George Beasley-Murray, and my theology professor, Dale Moody. Both uphold believer's baptism but ask that we extend grace to 1,500 years of practice.
How did you explain "extending grace" on infant baptism to your members?
Crane: In our history, we essentially took over a church that was dying, and along with their building, we inherited their by-laws. Those stated that if you had been baptized as an infant, you couldn't be a full member; you could be only an associate member. And long before there was any thought of planting an Anglican church, I had said, "Folks, for at least 1,500 years, our brothers and sisters in Christ have followed this practice. Are we really ready to say that people like John Stott, J. I. Packer, and N. T. Wright are somehow less Christian as a result of this experience?" They agreed, and we started to welcome as full members those who were baptized as infants (who could always be baptized as adults, if they wished).
Hunter: I give big bragging rights to Barry and his people. They didn't ask us to negotiate our position or compromise our beliefs. They just bit the bullet and said, "We're planting Anglican churches, and this is what they do." They never once made us be something we are not.
Ultimately the reason this worked was that Barry and North Sound Church looked at their community from a kingdom point of view. Not like a McDonald's or Starbucks, making sure they have a unit in every part of Seattle.
Do members feel they are "losing" by planting a church outside their denomination?
Crane: This is a gift for the kingdom. It is not a quid pro quo arrangement. Our denominational systems reward denominational progress. Our resources are poured into the expansion of our own tribe. Imagine what can be accomplished for the kingdom if we move beyond models of denominational competition toward strategic partnerships.
But strictly speaking, one reason an evangelical congregation can plant an Anglican church in the same facility is because there is such a dramatic difference between a contemporary service and a liturgical service. Typically the evangelical congregation will not "lose" many people to the liturgical expression—other than those who are encouraged to assist in the startup. You can plant on top of yourself if you reach a different universe.
What should a typical pastor take away from your uncommon approach?
Crane: The need for church plants. New churches have a much younger age profile than do older churches, and new churches have two to four times the conversion rate of new Christians than older churches do. New churches are required to keep the church species healthy and strong.
Hunter: The power of trust. Stephen Covey wrote about The Speed of Trust. When you have trust, things that would otherwise be really hard become doable.
This article originally appeared in CT Pastors' Guide to New Church Models, which offers an overview of the model-rich landscape of church ministry. It can be found at BuildingChurchLeaders.com.