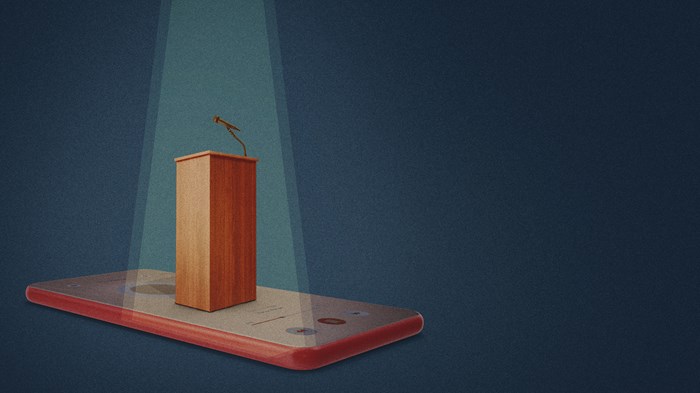 Image: Illustration by Rick Szuecs / Source images: Envato Elements
Conan O'Brien Needs a Friend may seem like odd preparation for preaching. But I've found the podcast to be a helpful elixir as I get out of the world of sermons, commentaries, books, and conferences to think about engaging with people on Sunday. In his conversations with other comedians, Conan gets into the pathos behind entertainers' acts and the hard work it takes to produce a simple laugh. I was struck, for instance, by Ray Romano's admission that his father's refusal to give him approval is what drove Ray to try so hard to get laughs, and by Howard Stern's description of how, as a boy, he took to cracking jokes about his neighbors to help relieve his mother's severe depression.
As with these candid conversations, the work of a pastor often involves helping people get underneath their behaviors to a deeper understanding. And preaching, at its best, can lift back the layers to help us see ourselves as we really are.
Podcasts are part of an explosion ...
1