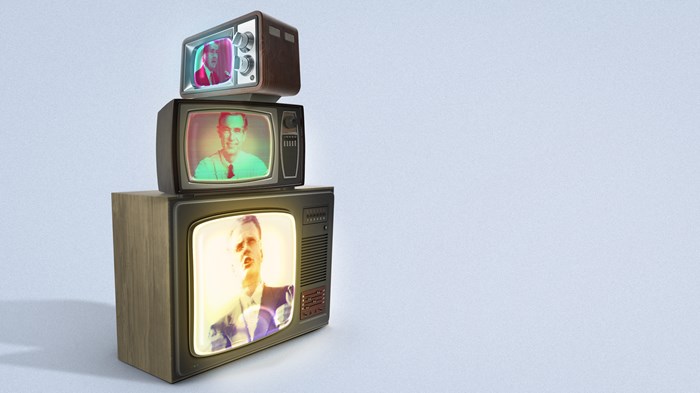 Image: illustration by rick szuecs | Source images: Envato Elements / Wikimedia Commons
Is every preacher a televangelist now? The coronavirus has dispersed congregations and sent churches scrambling to air services online. Preachers—regardless of how they previously felt about their co-laborers on the small screen—have found themselves delivering sermons to cameras.
As today's pastors adapt and experiment, there might be some things to learn from the experience of the first TV preachers. The history of televised sermons, after all, encompasses more than the scandals of the 1980s and more than the latest lineup on TBN.
While we may not think of them all as "televangelists," a wide range of Christians have found ways to use the medium. Here are seven things today's pandemic-era pastor can learn from early experiments with preaching through screens.
1. Adapt.
When Percy Crawford started filming the first nationally broadcast religious television show in 1949, he would frequently walk out of frame. "You'd see the cameraman trying to ...
1