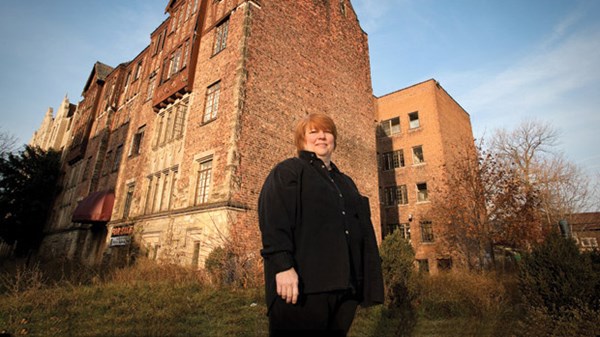 Image: Photo by Gary Gnidovic
The Top 10 This Is Our City Stories: Editor's Pick
And a bit of what our team learned along the way.
1.15.14
As a writer and editor, I fall into a category of people who are notorious procrastinators. Flooded inboxes, the glow of social media, and pleasure reading masked as "research" keep us from sitting down and crafting our mini–masterpieces. In the case of this article and this writer, so does denial: The plain fact is that I haven't wanted This Is Our City—Christianity Today's three-year project about common-good Christianity—to end.
In 2011 (with generous backing from Christianity Today, the Murdock Charitable Trust, the John Templeton Foundation, and other friends), our team embarked on a multistate journalistic adventure to find stories of Christians working in business, the arts, media, education, and law to bring comprehensive flourishing to their cities and neighbors. In three years, we found more than 200 such stories.
We learned a lot as we gathered them. First and foremost, we learned that face-to-face reigns supreme. To truly know and understand our subjects and their cities, we needed to share meals with them, to tour their churches and workplaces, to walk down the streets where they live. We needed to drive through their historic intersections and visit their favorite coffee shops (usually more than once) and look in their eyes as they told us about what they do and why they do it. We hosted listening sessions and launch celebrations in each city. In all, we convened more than 1,900 people over the course of the project, inviting them to work together for their cities' renewal.
Speaking of working together, we also learned that more and more Christian leaders are willing to do it. Pastor Christopher Brooks sees unprecedented church unity across once-fortified urban-suburban lines in Detroit. Brandon Rhodes saw churches working with police to restore a beleaguered Portland neighborhood. I saw doctors, legislators, and church leaders in Richmond coordinating to address father absence. As Ernest McNear and Lin Crowe wrote recently for us, "One of the most powerful and effective promises given to the Church is the power of agreement." While such agreement usually entails missteps, misunderstanding, and an enormous amount of humility, we nonetheless saw powerful displays of it in every city.
MORE FROM CHRISTIANITY TODAY