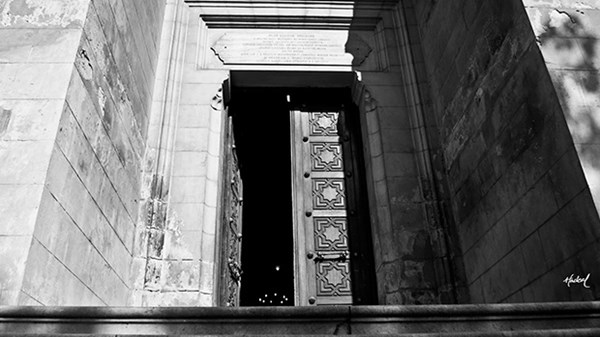 Muslim Creativity Comes to Church in Alexandria, Egypt
The Corners for Creativity cultural center marks a new Christian witness in the Islamist city.
7.19.12
Alexandria, Egypt, was once a lighthouse for Christianity, emanating from the southern shore of the Mediterranean Sea. Now it is a stronghold of the Muslim Brotherhood and the even more conservative Salafi Muslims.
So a Christian opening a cultural center for Muslim and Christian artists in Alexandria—within the walls of an Anglican church—demonstrates a stroke of boldness in a city where some 23 Coptic Christians were killed in a church bombing on New Year's Day 2011.
"For many Muslims," says Nader Wanis, founder of the Corners for Creativity cultural center, "it was the first time in their life they [had] entered a church. They were astounded we let them in; then they go and invite others."
Wanis, a poet and songwriter who owns a multimedia company, noticed the historic grounds of St. Mark's Anglican Pro-Cathedral (a parish church used as a cathedral), built in 1839 in the village of El Menshaiya, were beautiful—and underutilized.
"When I found this church four years ago, I decided to devote my life to it," said Wanis. "I felt it was so empty. There were only a few families attending, just praying."
Yet it was the Egyptian revolution ignited in January 2011 that provided both the impulse and the connections to use the church for the good of Alexandria.
"I saw demonstrations and went to the cultural center across the street and asked if we could bring in these 'screaming kids' to discuss what they wanted," said Wanis. "Every week we met together, but once the revolution turned into politics, I dropped out."
As the politics of Egypt became increasingly dominated by Islamism, Wanis's frustration developed into action. The church, he feared, was isolated from society.
"The church has been misunderstood by the Egyptian street," said Wanis. "There are rumors the church has weapons, fornication, and sorcery inside.
"As long as the church stays closed, Muslims can think whatever they want. But the cultural center is a means to open the door and let people in."
MORE FROM CHRISTIANITY TODAY