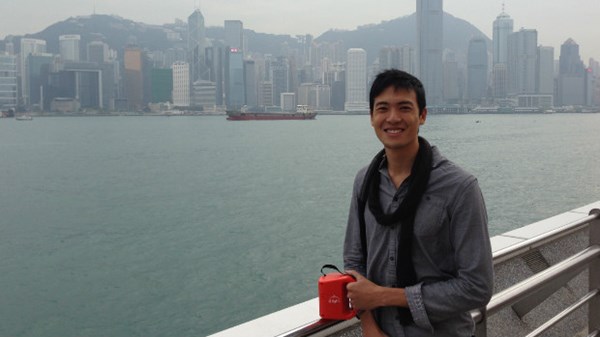 Image: Courtesy of Chris Horst
A Designer Lighting the Way to Justice
Xianyi Wu's solar-lamp company has brought affordable lighting to over 10 million worldwide.
6.11.13
Xianyi Wu is cofounder of d.light design, an international business "whose purpose is to create new freedoms for customers without access to reliable power so they can enjoy a brighter future." With a design originating in Silicon Valley, d.light designs, manufactures, and distributes solar light and power products throughout the developing world. As of the end of 2012, d.light has provided light and power to over 10 million people.
On a reporting trip to Hong Kong this winter, Chris Horst sat down with Xianyi to discuss how his Christian faith informs his "human-centered" design work in solar lighting, recently lauded by The Economist as the next big innovation for the world's poor.
Tell me the story of founding d.light design.
In a graduate class at Stanford called "Design for Extreme Affordability," my team focused on electricity and power. We were focused on human-centered design, designing for people. When we first started out, we were interested in solar power—specifically super-cheap lights distributed widely—but nothing really came out of that class. Our first design was actually quite lousy.
After that class concluded, our group came together and looked at each other and said, "So, do we still want to do something?" During that time [early 2007], I went to Urbana and really felt God prompting me to go for it. So we decided to move forward, and we designed a new prototype and recruited a friend who was an electrical engineer to build it.
From that point forward, I dove in full-time. We prototyped the product and began entering startup competitions. We won a few small cash prizes, but our "Kairos moment" came later that spring, when I was doing field research in a village in Cambodia. One of the other founders Skyped us and told us we had won a $250,000 business plan competition through DFJ. And that's when things got serious.
MORE FROM CHRISTIANITY TODAY