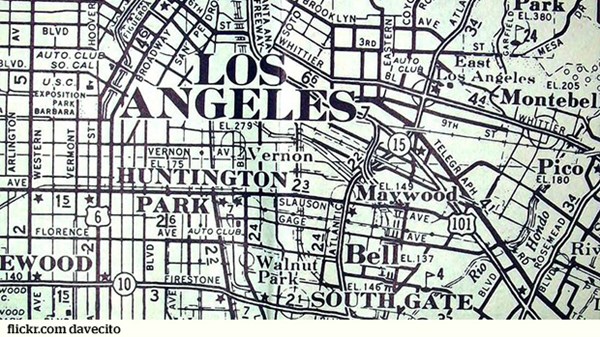 The LA Theologian
How Fred Sanders does theology in, for, of, and from the City of Angels.
5.28.13
It's the middle of winter and 75 degrees and sunny at Biola University in La Mirada, a suburb of Los Angeles. A hint of Kentucky drawl lingers on Fred Sanders's welcome of participants to a first-of-its-kind theology conference. Many attendees had recently braved the cold for national theology conferences in the Midwest. But this conference was different, and not just for the weather; the title of the conference includes a city: the Los Angeles Theology Conference. One might ask, à la Tertullian, what has Jerusalem to do with Los Angeles—at once celebrated and derided for its Hollywood glitz and beach-bum privilege—or any other city for that matter? The conference was just one example of Sanders's trailblazing work in developing a theology of place.
A theology of place is theology modified by prepositions. Fred Sanders is doing theology in, for, of, and from Los Angeles. His day job, doing theology in LA, is as associate professor of theology at Biola University, in the Torrey Honors Institute, a classical education program. But Sanders wasn't always doing theology in LA. He was born and spent the first 11 years of his life outside of LA, in the Palm Springs area. But, "I had definitely reset," said Sanders. "I was in Kentucky from the age of 11 through the end of seminary and married a Kentucky girl, and thought that was where I was from." But after seminary, Sanders commenced doctoral studies in theology at the Graduate Theological Union in Berkeley. He then took up his post at Biola and has been in the Golden State since.
The Los Angeles Theology Conference, co-organized by Fuller Seminary professor Oliver Crisp and sponsored by Zondervan, is a key component of Sanders's doing theology for LA. "A world-class city needs a world-class theology conference," said Sanders, trying not to sound too much like a mayor. Sanders and Crisp wanted to marshal the resources of area theologians and provide a hub for theological work being done in LA.
MORE FROM CHRISTIANITY TODAY