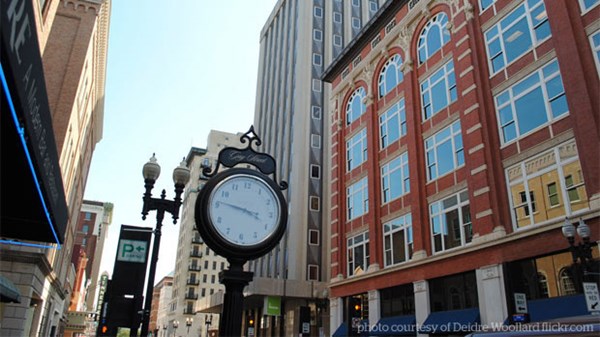 A Guide to Being Salt and Light in Knoxville
Compassion Coalition aims to mobilize and deploy Christians to address their city's brokenness.
1.18.12
Photo Credit: Courtesy of Flickr / Creative Commons
In April 2000, Andy Rittenhouse—"with knees knocking"—delivered hard news to a group of Knoxville pastors he'd convened at a local Christian bookstore. Rittenhouse had just completed extensive research documenting social needs in the city. Several Christian business leaders who wanted to improve their charitable giving had commissioned him to learn who was "out there doing good." Rittenhouse called his report the Salt & Light Guidebook. Though he uncovered a number of individuals living out "beautiful Christianity," his research revealed that "the churches were not significant players in this city for its betterment."
The pastors present that day, says the Rev. Grant Standefer, were willing to repent. "The churches admitted they were internal. They said, 'We're doing the holy huddle. We have all this religious activity but it's all about our church and we know very little about our community.'"
Rittenhouse advocated for a new commitment to collaboration and was overjoyed when the leaders agreed. Those in the room decided to launch a new association—the Compassion Coalition—with the aim of mobilizing and deploying Christ's Body to address the city's brokenness. Rittenhouse admits he left the meeting "scared to death because I didn't know what to do next."
"The first five years were very painful," he continues. Compassion Coalition encountered distrust, turf issues, and suspicion from some churches who wondered whether its city transformation agenda was theologically liberal. But Compassion Coalition has grown from 25 churches to nearly two hundred congregations.
By producing updated editions of the Salt & Light Guidebook, Compassion Coalition consultant Heidi Unruh says, the Coalition "learns the truth about the city in order to move the church to faithful action. It's a catalyst." The most recent edition of Salt & Light is a remarkably detailed, 446-page synopsis of city needs and assets. It's rich with stories, a comprehensive directory of services, and guidance for practical action steps.
MORE FROM CHRISTIANITY TODAY