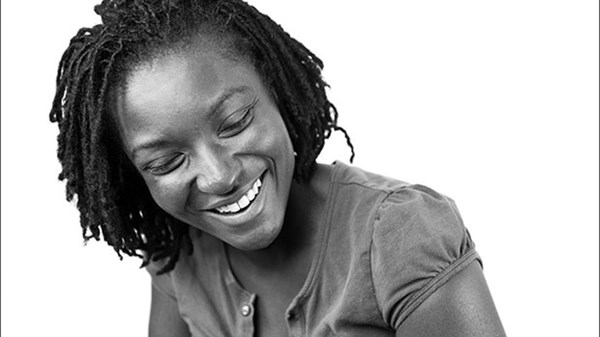 The Story-Telling City Planner: Ebony Walden Infuses Poetry and Place
The Charlottesville leader believes Christians should be 'the 'most' involved, interacting, and creative' neighbors of all.
8.7.12
Having grown up in Queens and Long Island, Ebony Walden wanted to improve blighted and fragmented communities like those of her childhood. And for years, she assumed the best way to do so would be through a church or faith-based organization.
But as she pursued the opportunities that she felt God was giving her, Walden stepped into a vocation that she hadn't imagined: that of a story-gathering city planner.
"In part, your vocation is just you being you. But it is also about helping to create a new heaven and earth and bringing Christ into those places," she says. "I wanted to be a part of making this new creation. Providing places and spaces for people to interact and tell their stories—that is an important part of the life of the city."
Walden graduated from Georgetown University in Washington, D.C., with a degree in marketing and management in 2002, and then joined a fellows program at the Congressional Hunger Center, which sent her to work for six months at Children's Alliance, a child advocacy group in Seattle. That was followed by several months back in the Capital, applying what she'd learned as she focused on policy.
"I started reading books on poverty alleviation theories and urban issues," she recalls, mentioning the work of John Perkins in particular. "And I became more interested in community development. I knew I didn't want to be a policy wonk or be in direct service, though."
Thinking that community development might be best done through the church—"often the last standing social institution" in a devastated African American community, she notes—Walden planned to attend seminary. That discernment process led her to another fellowship, starting in fall 2003, at Trinity Presbyterian Church (PCA) in Charlottesville, Virginia.
Trinity's fellows are placed with a host family, given a part-time work assignment, and paired with a mentor. In her job placement with Amy Sherman (who has written several times for the City project), Walden researched churches involved with community economic development: churches developing low- or mixed-income housing, bringing grocery stores into food deserts, and turning vacant buildings into job centers.
MORE FROM CHRISTIANITY TODAY