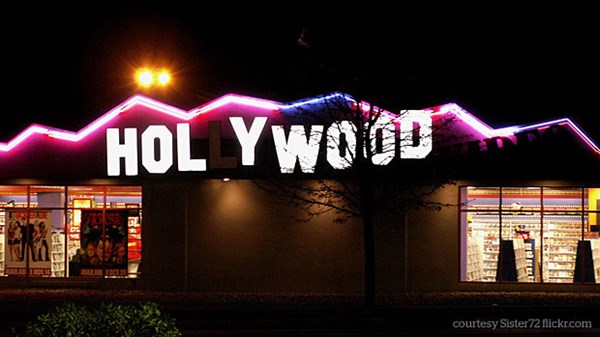 The Kardashians and Common Grace: Winter in Los Angeles
For all its vapidity, LA shows forth God's power and humanity's longing for him.
12.22.11
When the This Is Our City team asked me to write on what I love about winter in Los Angeles, my initial response was short: the weather.
But that's not the whole truth. For one, LA's endless sunshine isn't all that. You can get skin cancer, or simply age like a leather purse. Besides, witnessing the changes of seasons teaches you to respect the passage of time. LA sunshine can lull you into thinking that life is one endless, adolescent Weekend at Bernie's. (See? I referenced a beach party movie from the '80s. That movie is—30 years old? Gah! See what Los Angeles does to you?)
Actually, we do have changes of seasons—subtle ones. As a native I've learned to notice the melancholy change of light in the sky, to celebrate the few trees that do change color, like the liquid ambers sprinkled on the street medians. You'd swear their leaves change from gold to crimson faster than the traffic lights. And we do get inclement weather. Last week a storm left the mountains dusted with snow and the sky as clear as glass. Days like this, I realize why my grandparents moved here. (Well, also for the cheap real estate. But that was the 1920s. What a difference a century makes.)
My husband and I live just east of Pasadena, in a little hamlet at the base of the Angeles Crest mountains. Two weeks ago we experienced a hurricane-force windstorm that destroyed buildings and thousands of trees, and knocked out electricity for nearly a week. Earlier that evening, I'd stopped at Walmart (don't judge me!) to get a fiber-optic tree (ibid!). There was no wind in the parking lot, but 10 minutes later when I arrived home, I was afraid to get out of my car. The palm trees on the parkway were buffeting the power lines above me; they could have snapped any moment.
A few hours later, lines snapped all over the city. I stood at the front window at 3 a.m., mesmerized by the blackness lit up by transformers arcing blue light into the sky. The palms on the parkway were bowled over at 45° angles. The next day we couldn't drive anywhere; every street was blocked by trees, some so big that their trunks pulled up the concrete around them and stood over six feet tall on their sides. When you witness the power of nature you must bow at the feet of the one who created it. God is great, and you're not—something Angelenos don't witness often, or accept easily.
Yes, Los Angeles is the vortex of vapidity, home to the Kardashians, crawling with egos and celebrity wannabes. But it also attracts artists, writers, actors, directors, filmmakers. I teach screenwriting and attend writers' groups as a fellow student. Sometimes those rooms are more transformative than a church service. Not everyone is a Christian, but everyone has a spiritual hunger. And when we listen to each other's stories, we laugh, we are moved, and we find the common threads in our spiritual searches. If you can't bring church to the masses, bring the masses to church. I love that about art, and I love the art in LA. We're here all year round.
One last thing about Los Angeles in winter, and Christmas in particular. Frank Capra, the writer-director of It's a Wonderful Life, lived in our town. Some locals claim he based the town of Bedford Falls on us. Whenever I watch the movie, I smile. "Look, look! We're in the movies!"
Susan Isaacs is a writer, actor, and comedienne with many credits in TV, film, stage, and radio. She teaches screenwriting and sketch comedy at the undergraduate and graduate levels. Aside from a year in London and several years in New York City, Susan has spent most of her time in Southern California. She spoke with City editorial director Katelyn Beaty about her memoir, Angry Conversations with God.
MORE FROM CHRISTIANITY TODAY