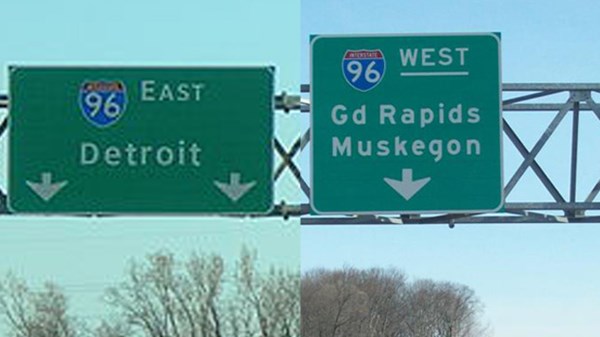 What Has Grand Rapids to Do with Detroit?
How Reformed church leaders are bridging the wide divide between East and West Michigan.
3.18.13
If you reach the top of the Renaissance Center in downtown Detroit and gaze out upon the city, you'll notice six wide roads that stretch out from the city center. The roads are a feature of the city's hub-and-spoke design dating back to the early 19th century. The six "spokes" radiate out from downtown, reaching the horizon as they disappear into the busy southeast Michigan landscape.
Follow one of these spokes, Grand River Avenue, far enough west, and you'll end up on Cascade Road, which eventually takes you to the busy downtown of Michigan's second largest city, Grand Rapids.
The connection is lost to most residents of both cities. For decades, there was little that linked the west and east sides of the state—let alone Grand Rapids with Detroit. As Detroit's once-dominant auto and manufacturing industries declined and the city's economic and political scene began to spiral, Detroit slipped into irrelevance for many on the west side of the state.
But some Grand Rapids Christians have started to look east, down those old corridors connecting the Furniture City to the Motor City. A handful of individuals and institutions have begun to look for ways to join their voices with those on the east side who are standing by the city's motto, Speramus Meliora; Resurget Cineribus—"We hope for better things; It shall rise from the ashes."
Renewing Detroit
Among those turning to Detroit are leaders with the Christian Reformed Church in North America (CRC), a denomination with about 1,000 churches and roots going back to the Dutch Reformed Christians who settled in Michigan in the mid-1800s. It has cultivated a Reformed theology that leans heavily on John Calvin and subsequent Protestant Reformers—a tradition that provides a rich theology for engaging cities as it emphasizes Christ's renewal of "all things."
The CRC, along with the closely related Reformed Church in America (RCA), have historically dominated West Michigan religion. But if you ask your average Detroiter about the CRC, chances are they will have no idea what you are talking about.
MORE FROM CHRISTIANITY TODAY