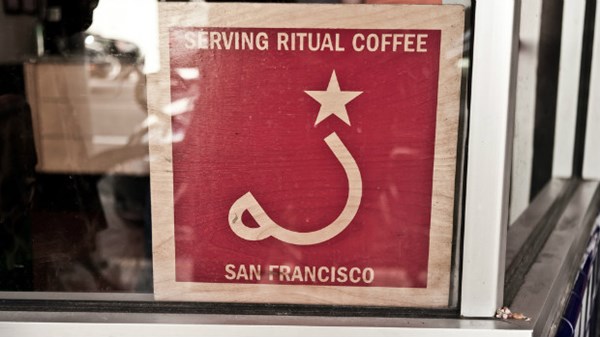 Image: Luca Sartoni / Flickr.com
How to Get Out of Hipsterville
The value of knowing neighbors who don't drink the same coffee.
9.12.13
Growing up, one of my favorite verses was the one in Galatians that proclaimed, "There is no longer Jew or Greek, there is no longer slave or free, there is no longer male and female; for all of you are one in Christ Jesus." I loved its promise of equality, the flattening effect of Christianity, the ultimate democracy found in the person of Christ.
Now, 20-something years later and a small bit wiser, I find myself living in San Francisco, one of the cities with the highest level of income disparity in the country. I live in a neighborhood of young families flush with cash from the latest tech IPOs and of hipsters paying $2,000 a month to rent a studio with no dishwasher. My husband and I can walk to gorgeous coffee shops with counters made from reclaimed local wood and coffee beans as coddled as the infants being transported in climate-controlled strollers. The rise of the hipster has been well-documented—especially in the historically Latino Mission district—and has sent families scrambling in search of cheaper housing in different neighborhoods of San Francisco or out of the city altogether.
I wonder, as I walk myself to yoga or out for an afternoon tea, what my responsibility is now in a city where Galatians 3:28 looks like an impossible dream.
Unity in diversity is a nice idea, but until we who live in cities are willing to consider the question of who our neighbors really are, it will remain an idea. As San Francisco has become synonymous with hipsters and tech workers, it has lost the sense of diversity that made it what it is today. This is a city with so many neighborhoods and cultures—the historically Latino Mission District, The Richmond's influx of Asian immigrants—and I think we do a disservice to ourselves when we associate it with young (mostly) white people who listen to the same music and drink the same beer and are subject to the same trends. It is disconcertingly easy for me to live in the small world of my neighborhood, bound by the hip Valencia corridor and the fog cutoff line of Divisadero Street, and never venture to places in the city that aren't comfortable to me.
It would also be easy to talk about venturing into new parts of the city as something missional, to couch it in contemporary Christian language about shalom and flourishing and renewing the city. And unity in diversity has to do with those things, absolutely. But at a deeper level, it has to do with knowing and being known. It has to do with dignity, which Dallas Willard defined as "worth that has no substitute." My dignity is inherently tied up in the dignity of my community and my neighbors, and my neighbors are not only the people who can afford an apartment in my neighborhood. My problem, at times, with "missional" language is that it can—often unwittingly—take on tones of condescension. Getting to know the people who live in my neighborhood rarely qualifies as missional, but venturing into the lesser-known parts of town does. I want to suggest that it is all missional, or it is not at all, depending on what our mission is.
I say this as an indictment of myself as much as anyone. My husband and I have lived in San Francisco for almost a year, and the vast majority of our time is spent in familiar places and with familiar people. The times when we have left our neck of the woods and ventured across town—to the area where his grandparents live by the ocean, or down to Bayview-Hunters Point, or to our small church in the Mission—I've felt like more of a whole person. And I want to live here as a whole person, not just as one part of one small demographic. I may make awkward and clumsy steps as I work my way toward unity in diversity, but no one said the journey had to be elegant.
The primary benefit of living in a city—beyond, or perhaps inclusive of, the public transportation and great food—is that you are guaranteed to live in a place where the majority of people are not like you. They do not come from your hometown, do not work in your industry, are not the same age as you, and don't share your anxieties. It would be a terribly sad thing and a failure of what it means to inhabit a city well if I spent all of my time only with the small sliver of the population who live and think the same way I do.
If we recognize the truth of Galatians 3:28, that Christ has broken down the boundaries that we erected, then we cannot help working to eradicate those boundaries—both in our cities and in ourselves. For the boundaries that keep us from experiencing the whole of a city aren't only roads and highways. They are pits of fear in us that keep us from believing that we could have anything in common with people who are different. We endow ourselves with dignity and wonder whether our not-so-next-door neighbor actually has any dignity to see. The diversity of a city is what makes it great, and conformity is anathema to the life of a great city. Dignity, on the other hand, is what life runs on.
Laura Ortberg Turner is a writer, speaker, and church culture enthusiast living in the Bay Area. She writes regularly for Her.meneutics.
MORE FROM CHRISTIANITY TODAY