Make a Difference for the Kingdom
Whether or not your name eventually appears in history books, we're all called to do our part.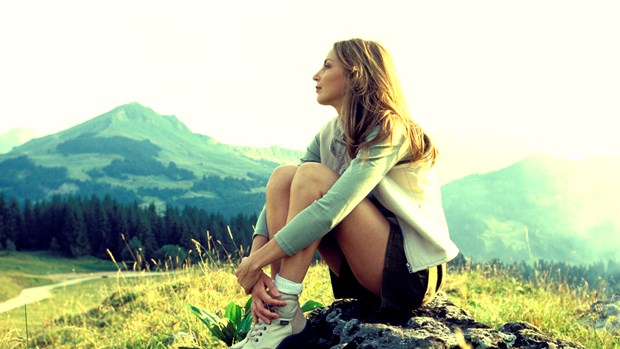 Editor's Note: As we wrap up Women's History Month this week, we want to remind you that you have a valuable role to play in God's plan—even if your name never appears in history books. Today we celebrate all the women who have fought the fight, lived fully, and loved generously without public recognition, and that includes you. —Amy Jackson
When a well-known or well-respected person passes away, we stop to reflect on the impact that person made on society as well as the loss the world now faces. Robin Williams, Charles Colson, and Anotonin Scalia are just a few people whose death was felt across America. What they did within "the dash" between the dates of their birth and death impacted the world.
As Christians, our gauge for greatness is more than just a person's impact on the world, though. We reflect on the impact a person has had for the kingdom of God. Throughout church history, many women have been recognized as great heroes of the faith, accomplishing the remarkable in the name of Christ. When I read what these women accomplished for the kingdom, I am both inspired by their faith and—if I'm really honest—intimidated by the extent of their ministry. I often wonder how I, a typical Southern woman, can make an eternal difference like these women.
As a woman past my Jesus year (33), time no longer feels on my side. In light of my anxiety, I began to reflect on what God calls believers to do for his kingdom. This brought to mind the many women who have played a significant role in my spiritual formation. As a Christian woman, God not only commands, but also desires that I play a specific role to advance his kingdom, and he equips me for the task. While some members of the body are more well-known in history, each is valuable in his story. Everyone is called to be a difference maker.
Impacting the Kingdom
In my quest to truly make an impact, I began to search Scripture, going back to the core teaching of Jesus. Christ sums up the greatest commands in Scripture in this way: Love the Lord your God with all your heart, soul, mind, and strength, and love your neighbor as yourself (Mark 12:29–31). Later, Christ gives the new command that his disciples are to love in the same manner in which he loves (John 13:34–35). Those who belong to the kingdom are those who prioritize God and others. Life is not about my own ambitions or wants. It's about surrendering all to allow God to use me as a vessel of his love to others.